Alana
Sexy & Sultry!
Click here to call us on 07788 88 78 98
Gallery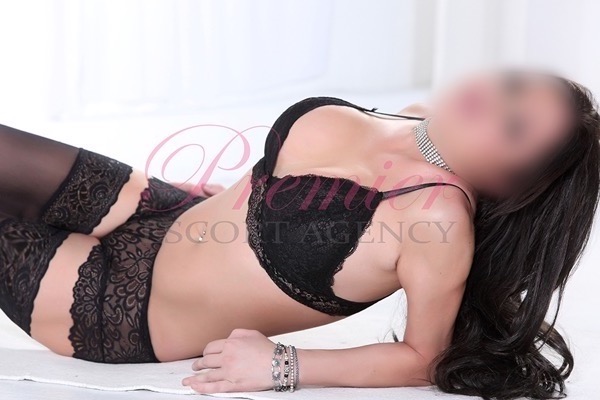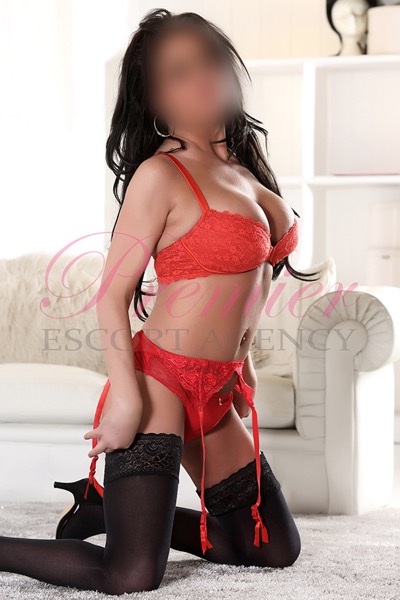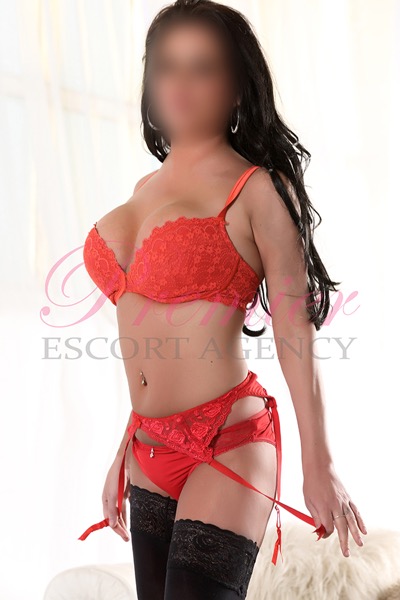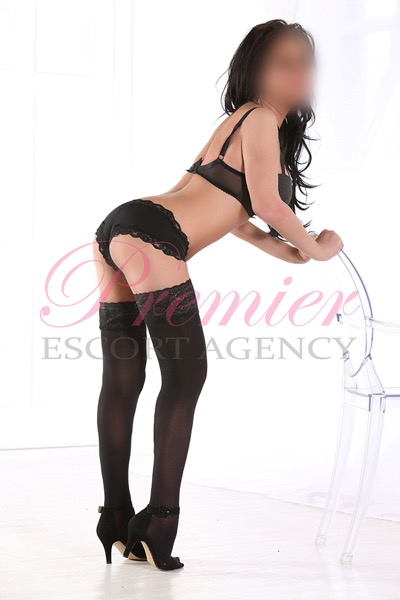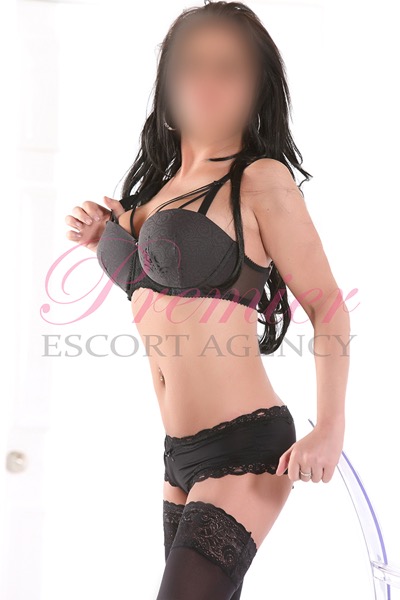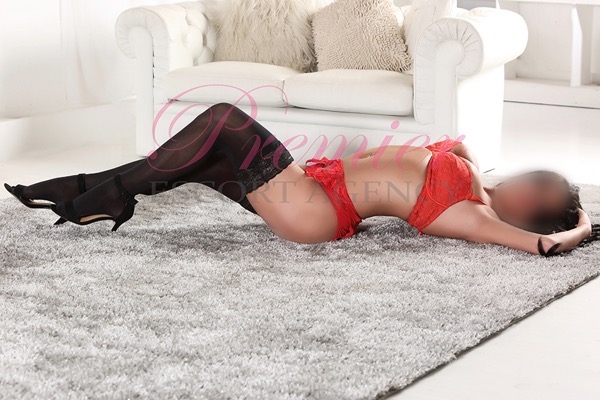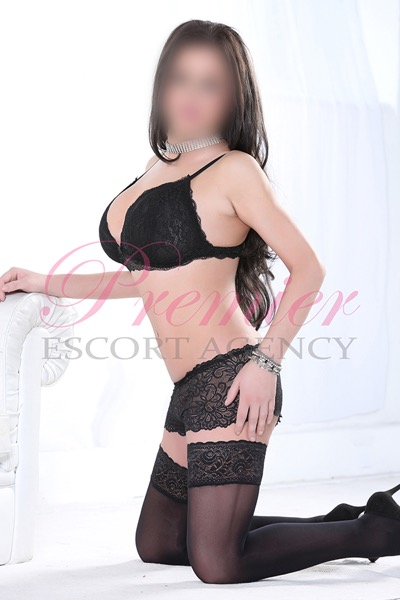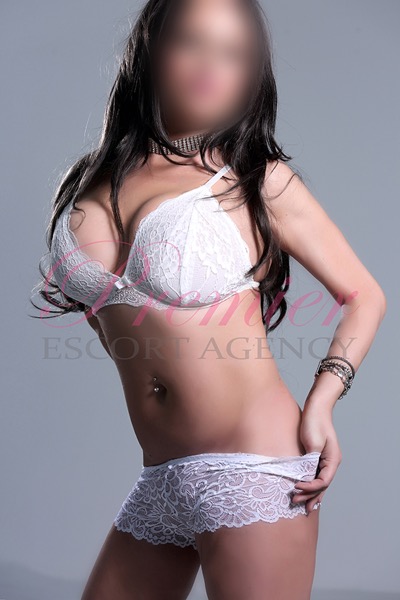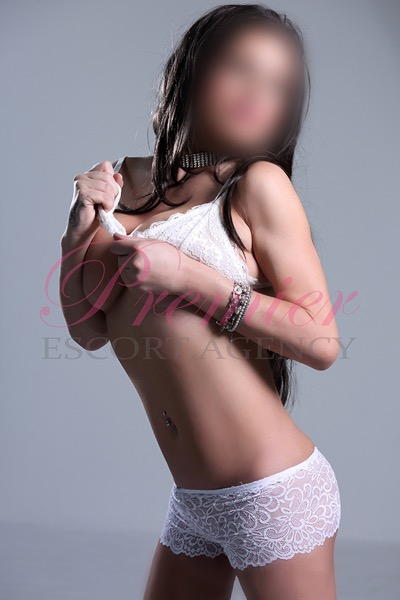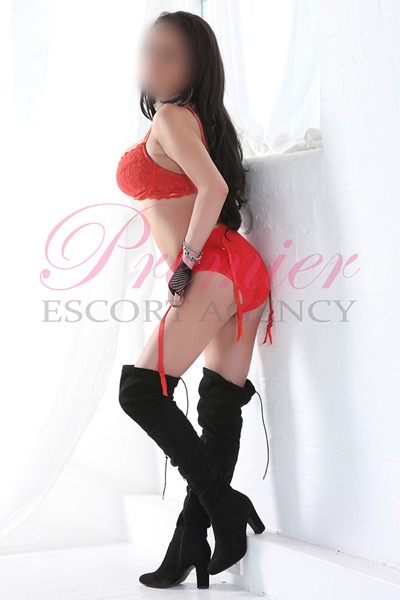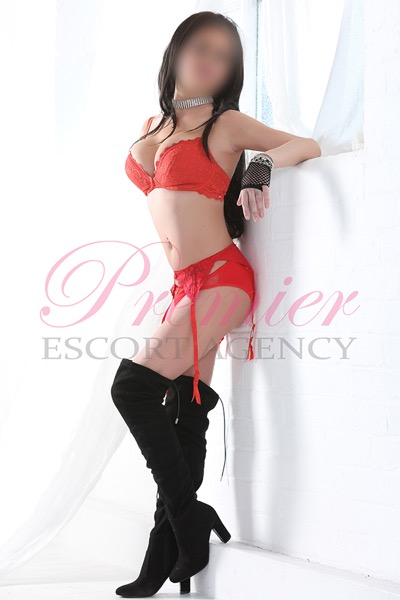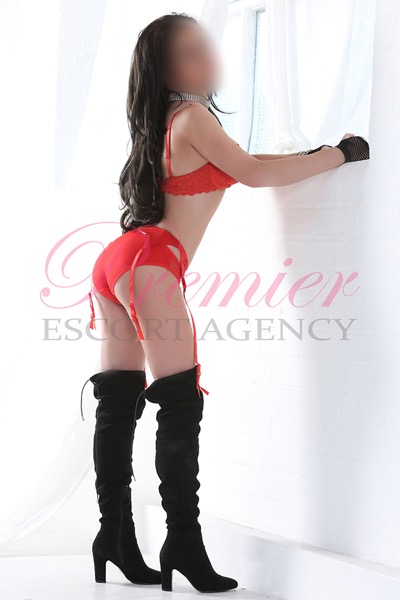 Profile
Premier are very pleased to Introduce our very sexy, beautiful lady, Alana.

Alana is the epitome of woman. With her shimmering brunette hair that sits perfectly atop her magnificent 32E breasts; she instantly gains attention, her sparkling white smile is quite breath-taking and shows her warm and caring nature.

At 29, she has the experience needed to know exactly what you are looking for and she has all the techniques necessary to satisfy your wildest desires. With a body that is divine, she has long shapely legs and a tantalizingly firm behind that is simply adorable.

Exclusive to Premier, we feel Alana has become one of our most popular and very best escorts, as she adores her chosen career.

Alana is the best choice whether you are looking for a dinner date or some more intimate fun with a simply gorgeous, intelligent and articulate woman.

Call us today for date to remember... we are waiting for you call!

Alana doesn't just cover Leeds, she covers the following areas too: Batley, Bradford, Brighouse, Castleford, Cleckheaton, Dewsbury, Guiseley, Halifax, Hebden Bridge, Holmfirth, Huddersfield, Ilkley, Keighley, Leeds, Menston, Morley, Normanton, Ossett, Otley, Pontefract, Pudsey, Todmorden, Wakefield, Wetherby, Yeadon. North Yorkshire: Harrogate, Knaresborough, Northallerton, Selby, Skipton, Tadcaster, York. South Yorkshire: Barnsley, Bawtry, Doncaster, Hatfield, Rotherham, Sheffield. However, if your area is not on this list, please don't hesitate to call and we will try our best to help you.
Reviews
I've seen Alana quite a few times now and she never disappoints me so I'll be seeing her again. Lovely girl, lovely figure and always have a special time with her.
Written by James
8th August 2019
Not had this much fun in ages, Alana has a great personality and is very very sexy. Couldn't of been happier. Thanks Alana till next week.
Written by Bob
16th July 2019
Seen Alana off and on for a while now and she gets better and better each time we meet. Very friendly, chatty and always looks stunning. Seen other ladies but always go back to my fav Alana. Can recommend her.
Written by Mathew
16th May 2019
Alana is amazing, super hot and a very nice person. She was very willing to please. An extremely satisfying experience. Would highly recommended
Written by Sean
4th March 2019
I met up with Alana on Saturday and she really showed me an amazing time. Lovely girl and great to spend time with. Would highly recommend her. Lee x
Written by Lee
11th February 2019
Super evening topped off with a lovely relaxing massage.Best experience ever and one I'll definitely be repeating.
Written by Ali
4th February 2019
Super evening topped off with a lovely relaxing massage.Best experience ever and one I'll definitely be repeating.
Written by Ali
4th February 2019
Simply amazing. Lovely girl. Had a great time.
Written by Luke
15th January 2019
Down to earth genuine lady with a wicked sense of humour. Wish I could of kept her longer. A few hours on the cards next time.
Written by Anonymous
10th January 2019
I have never seen an escort as beautiful as Alana and she really knows how to look after you. Thank you for a wicked 3 hours gorgeous.
Written by Ali
8th January 2019
Sensational.... best girk I've ever seen. Definitely seeing her again. James x
Written by James
7th January 2019
Alana is stunning, sexy and great company... my favourite girl by far. Will be seeing her a lot more in 2019!
Written by Will
30th December 2018
Many thanks for arranging the rendezvous with Alana. She is a very interesting young lady and lots of fun to talk to, great company. Please convey my thanks. Jay
Written by Jay
25th September 2018
Another fantastic hour with me favourite girl Alana. She is one in a million and the best escort I've ever seen, thats why I keep coming back for more. See you again next week. Same time same place.Alan x
Written by Alan
20th September 2018
Met Alana tonight for the first time, won't be my last time. Had a fun-filled hour together. Thanks Alana.
Written by Jack
12th September 2018
Very genuine lady, looks amazing great figure and had a really really lovely time and she's very open minded too. See you soon hopefully. K
Written by Kevin
30th August 2018
Saw this new beauty last night & was totally blown away! Gorgeous, sexy, 1st class service! Great conversationalist too. Thank you
Written by ANON
24th August 2018
Great figure beutiful dark eyes. Perfect in every way and definitely knows how to have a good time. Thank you Alan. From Jason x
Written by Jason A
7th August 2018
WOW finally got to meet Alana and was blown away with how stunning she is and such great company, once we had got to know each other it was so much fun, she really is a great girl with an amazing personality any man would be happy to be seen with Alana I'm sure, Thanks Alana see you soon and hopefully with Sky XXX
Written by Bam Bam
22nd May 2018
I met Alana again last night for the second time and she was just as amazing as the first time. She is stunning but also a warm and kind person and really easy to get on with. Thanks again
Written by Nigel
9th May 2018
Had a really good experience with Alana. A really beautiful lady. Marcus
Written by Marcus
17th April 2018
Love this girl she's brilliant. Sexy, gorgeous and great to be with. Still smiling now!
Written by Darren
14th February 2018
I need to win the lottery so I can keep Alanna forever! Time goes far too fast when your having fun, see you next month x
Written by Ben
14th December 2017
Always looks immaculate. Always showers me with attention. Beautiful lady! Thank you. D
Written by David
23rd October 2017
Just had the best time ever with the lovely Alana. I dont usually see the same girl twice but I will be definitely seeing her again. Thanks.
Written by Martin
11th September 2017
Very passionate and caring with a very naughty side. Couldn't of asked for more!
Written by George
11th August 2017
Had a fabulous time with Alana. Shes one a million and one of the best ladies I have ever seen.
Written by Luke
2nd August 2017
I Saw Alana last night,and wow! she is physically beautiful stunning lady only matched by here bubbly personality. I would recommend her fully to anyone who is thinking of spending some time with her. I know I will be. X
Written by JH77
19th July 2017
Alana came to see me last night and we got on so well. She is absolutely beautiful and she has the personality to match. Already booked to see her again next week. . Cant wait!!!
Written by Michael
28th June 2017
Thanks love for an amazing evening. You were just what I needed. Grreat company and very attentive to my needs.
Written by Kev
10th June 2017
Had 2 hours with Alana last night and have to say I loved every minute. Not only is she stunning, shes full of fun and mischief too!
Written by Tom
2nd June 2017
Met with Alana today what can I say she is stunning. Down to earth an all around great. Booked for a hour but ended up extending to 2 and wished I had more time with her. Definitely will be meeting again.
Written by Dave
4th May 2017
Last night was the first time booking an escort. I wasnt sure what to expect but was greeted by a stunning brunette with gorgeous smile. I felt at ease within minutes. We had a cracking time and 1 hour turned into 3. Her pictures dont do her justice. Wish I had done this years ago!
Written by John
20th April 2017
Alana is a professional escort covering Leeds and the rest of the Yorkshire region. Any monies paid to her are for companionship and experience only, anything else that happens is between consenting adults.
Back to top