Alondra
Gallery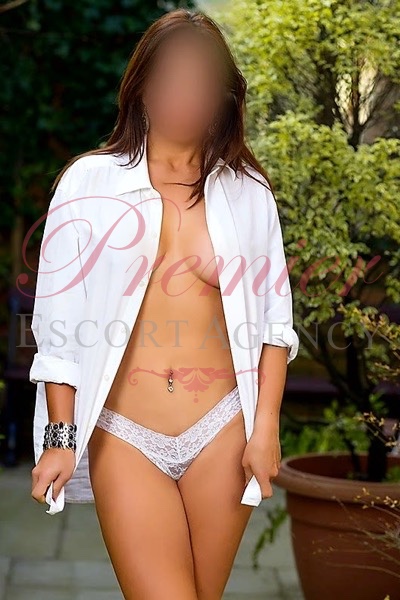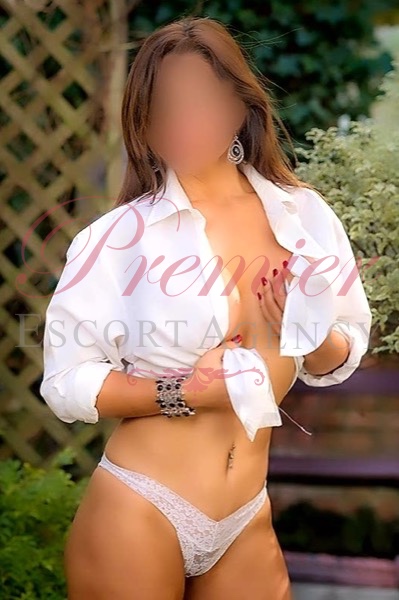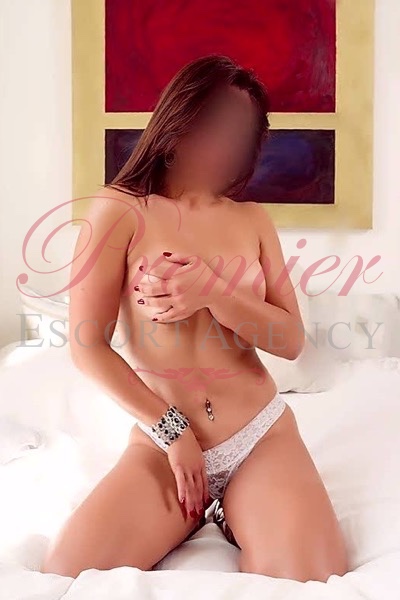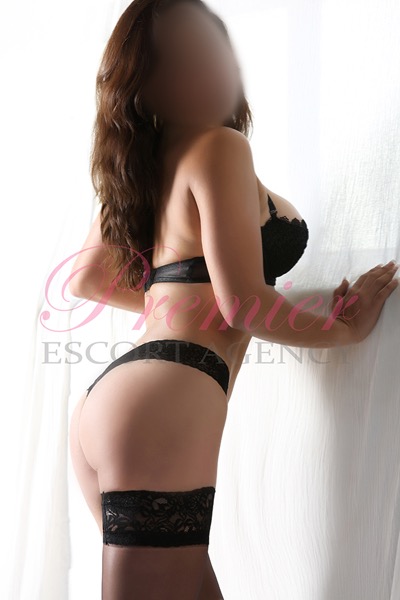 Profile
Exquisite and totally enchanting, Alondra will add a whole new dimension to escort dating for any guy who is seeking a refreshing and exhilarating encounter with a woman who is totally adorable and captivating in her appearance.

Spanish born Alondra speaks the language of Romance. Not only beautiful to look at, her personality is very warm and inviting, making her a pleasure to be around and her passion and enthusiasm for her chosen career is obvious to all she meets.

Alondra has a figure to die for, with cascading long wavy hair and stunning dark 'Spanish Eyes', that are complimented perfectly with her naturally tanned skin.

Always impeccably dressed in sexy, stylish clothes and covering her vast array of feminine, luxurious lingerie and her selection of dress up outfits including Nurse, school girl, sexy secretary and PVC etc ... her style is second to none.

Alondra is often described as being both fiery and passionate, she is the ultimate in the escorting world! A rendezvous with Alondra will leave you with a feeling of complete satisfaction, followed by a desire to do it all again.....

Call us today and find out for yourself x
Reviews
Fantastic lady. Had a brilliant hour with this beautiful lady.Andy
Written by Andy
20th September 2018
Alondra Absolutely amazing, super hot, those beautiful sexy eyes and gorgeous smile just mesmerizing no words to describe your beauty. Love your outfit sexy and classy. She can be my future wifey. X
Written by David
23rd August 2018
Alondra Absolutely amazing, super hot, those beautiful sexy eyes and gorgeous smile just mesmerizing no words to describe your beauty. Love your outfit sexy and classy. She can be my future wifey. X
Written by David
16th August 2018
Alondra is sensational!!! beautiful lady. Top body , stunning figure and incredible eyes, very nice & friendly
Written by Anonymous
9th August 2018
10/10 for this beauriful lady. So attentive, sexy and fun to be around. THANKS
Written by R
9th August 2018
Alondra is Sensational!!! beautiful lady. Top body, stunning figure and incredible eyes. Very nice and friendly.
Written by Anonymous
7th August 2018
Alondra is Amazingly beautiful, stunning. Did not expect her to be like she is, so a pleasant surprise x
Written by John
24th July 2018
Alondra was simply amazing, amongst the best i've seen. a perfect body and wonderful personality with some great stories to tell. time with her was amazing x
Written by TM
14th June 2018
Alondra is my all time favourite, nothing is ever too much for her and so easy to get along with x
Written by Martin
22nd February 2018
Wow you looked like a million dollars. I was so proud to have you as my valentine companion. Your such a fun confident sexy lady. Thank you for a very special evening. Hoping to see you again very soon.
Written by Chris P
16th February 2018
I'm not the type to leave reviews but after waking up still smiling from my evening with you I just had to thank you once again for a very memorable time. Your a very special lady, passionate, caring and oh so sexy. I'll make sure I have another visit to Leeds very soon and you'll definitely be on the top of my to do list.
Written by Jonathan
14th February 2018
Alondra is Amazingly beautiful....stunning!. Did not expect her to be like she is, so a pleasant surprise. She is even more beautiful in person than the pics. Stunning eyes, long jet black hair and an incredible body. A sweet girl. xx
Written by Chris
8th February 2018
Had a wonderful time with Alondra and what a gorgeous girl. She is way more prettier than her photo's. We had a good laugh, what a lovely sense of humour she has. I can't forget those moments which I spent with you!! Thanks Alondra xxx
Written by Anonymous
7th February 2018
Alondra is GORGEOUS!! To be honest I have written and 're written this several times and simply can't find the words that describe how lovely she is. She's better than her pictures in real life and frankly took my breath away. Anyone would be lucky to get to meet with this beauty
Written by John
15th January 2018
"Have just spent 4 unforgettable hours in the company of Alondra. Wow!! Despite being caught up in a major problem on the A1 which added almost 2 hours on to her journey, she arrived still smiling and full of energy. Alondra is beyond perfect company - perfect in looks, perfect in body, perfect in mind, perfect in...every way imagineable! She has made me a very happy man, and she enjoys the right kind of music. Take care Alondra...hope to see you again. Thanks xxxx"
Written by Dave
11th January 2018
This lady is perfect in every sense of the word... She makes you feel a million dollars! Never want her to leave, keeps me coming back for more. See you next week beautiful lady!
Written by Jeremy
8th January 2018
Gorgeous girl, immaculate appearance, beautiful dress sense and great lingerie. dw x
Written by DW
13th December 2017
Pictures does not justify. Alondra is more gorgeous in person. Don't look any further if you are looking for a beautiful lady, with a killer body. Beautiful inside and out.
Written by Dave
8th December 2017
Alondra is a very hot girl, even better in person then on pictures. Amazing body!!! Girl you can dream of!!! Xx
Written by Anonymous
20th November 2017
Another amazing evening with my favourite lady and every time is better than the last. Looking forward to my Christmas treat :) See you soon x
Written by Tim
13th November 2017
Stunning!! A clever and funny girl with a DREAM body, one can only love Alondra and enjoy her company. She looks like her photos and definitely does a lot of sports, she is in amazing shape. She is divine. C x
Written by Charly
14th October 2017
Stunning, tanned, toned, amazing smile, great shapes. Words are not enough to describe how sexy and attractive she is. A real gem. See you very soon babe. B x
Written by Brian
9th October 2017
What can I say apart from she is absolutely stunning from head to toe. Perfectly proportioned and very much to my taste. Thank you.
Written by Anonymous
5th October 2017
It is always a nice surprise when the photos are realistic, although in truth, Alondra is far prettier than the pictures. Amazingly beautiful, and a body to die for. Great curves in all the right places. Wish I could have spent longer. Very friendly and chatty, which was amazing. A true gem...
Written by Peter
5th October 2017
Spend the most amazing 2 hours last night with Alondra. Ultimate professional, dressed to perfection, great company coupled with very raunchy GFE. Heaven. Will have to repeat when I visit Leeds again
Written by Jake
4th October 2017
What can I say...apart from she is absolutely stunning from head to toe, perfectly proportioned and very much to my taste. The perfect GFE. Attentive, intelligent, caring, witty and delightful. Anonymous
Written by Anonymous
25th September 2017
Incredible body, very easy to talk to, amazingly attractive and very very sexy. An excellent time and definitely a smart girl. A.
Written by A**
21st September 2017
I have been using Premier for years and always value the opinions and recommendations of the receptionists, I have never been dissappointed but youve excelled yourself this time, Alondra was just perfect. I dont usually see the same girl twice but Alondra is so amazing that I want to meet her again & again & again ha! ha! think you get the picture. M x
Written by M
20th September 2017
What a great evening - Thank you. Alondra is divine and just fabulous!
Written by Anonymous
6th September 2017
Just found my new favourite. Going to take her away for the weekend. Forget that I'm going to keep her! Please don't ever let Alondra leave Premier, she's the best I've seen. Rob x
Written by Rob
24th August 2017
As I am Spanish I got on well with the lovely Alondra. I am over here working at the moment and missing home but she made my week. I wish I could have kept her all week too instead of just 3 hours. Thank you Alondra, you are beautiful.
Written by Juan
14th August 2017
I normally stick with seeing the girls I know but was feeling a bit adventurous on Friday so decided to see Alondra the spanish lady. Well im glad I did, I feel like a new man! Will definatly be seeing you again.
Written by Phil
4th August 2017
Just want to say a big thank you to Premier. Alondra is Funny, smart and a really nice girl. The conversation was great and I really enjoyed the time we spent together. J***
Written by J***
27th July 2017
I spend 2 hours with this beautiful lady Alondra and has blown my mind. So beautiful and sexy with a really adorable personality. Just my type, I will want to see her again.
Written by Anonymous
21st July 2017
Spent 3 hours with Alondra. Everything was perfect. She's a very sexy lady. I can highly recommend her and that sexy spanish accent blew me away.
Written by Andre
10th June 2017
Alondra is absolutely spectacular, beautiful eyes,lovely long black hair, lovely red lips and nice personality. She is gorgeous. Perfect figure. Every mans dream xx David
Written by David
19th May 2017
What a stunning woman, a perfect figure,unspoiled body (no tattoos) Stylish dress,gorgeous hair. Alondra has the sweetest personality. John xx
Written by John
12th May 2017
Sexy seniorita with a fab figure. Love the accent and her smouldering latino looks. Be back for more very soon x
Written by David
8th May 2017
Couldn't believe my luck when Alondre turned up. Glad I trusted the opersators choice for a change. im a more mature gent and she was so charming in every way. Very eager to please and so friendly apart from being gorgeuos. A real tonic! Thanks.
Written by Marco
4th May 2017
A friend told me about the agency and told me to book Alondra. Didnt believe my mates stories till I met her myself. Everything he told me was bang on. If only I could tell you what he told me...Just book and see for yourself.
Written by George
20th April 2017
Met Alondra for the first time. Wow she is very hot and sexy. Great personality. Knows how to look after a man. I will certainly see her again. Thanks Alondra. See you soon. Vincent.
Written by Vincent
8th April 2017
Words cannot describe my appointment with Alondra. However, I'd like to thank everyone at Premier for the wonderful work they do!
Written by Gary
6th April 2017
I had meet Alondra, beautiful, sexy and very hot girl. She gave such nice time, i will definitely see her again, and recommend for anyone who looking for someone fun and intelligent." Annonimous
Written by Anonymous
27th March 2017
"Had an amazing 5 hours with Alondra last week, She is absolutely fabulous! apart from the stunning looks, drop dead gorgeous body and unbeliavable skills, she has the sweetest personality and is a great company. Definitely will see you Friday for more, thank you Premier James xx
Written by James
22nd March 2017
had the best time dancing with Alondra, absolutely beautiful woman, great girl and great time, see you in 2 weeks ermosa x
Written by Anonymous
9th March 2017
Alondra is quite simply the sexiest, warmest and most professional lady I have met in a long while. Personality incredible. Fab experience Rob xoxo
Written by Rob
7th March 2017
Extremely privileged to spend a few hours with Alondra. She is an absolute babe. Would not think twice about booking this sexy girl again. Thanks Alondra xx
Written by Anonymous
3rd March 2017
Top agency, very professional.. Alondra Super personality, very friendly and Fantastic body!!!! Shame you are not in London, can't wait until the next time I am in Leeds
Written by Mike
1st March 2017
Thanks for a wonderful time last week Alondra You are the sexiest girl I have ever dated and will certainly be asking to see you again - thanks. xx
Written by Anonymous
28th February 2017
Called Premier after a friend recommended them to me and boy was he right. The receptionist was friendly listened to my requirenents and recommended Allondra and they were right she was great. Thanks again.
Written by Philip
27th February 2017
Stunning girl, very very lovely lady. Should come with a government health warning she's that hot! Really enjoyed her company will definetly see again.
Written by annonymous
10th February 2017
omg totally gorgeous giving friendly and H O T. will deff be spending more time with this sexy young lady xoxoxoxo
Written by Nicky
2nd February 2017
Alondra was just what I needed. Thanks Premier for the recommendation she's not only beautiful but kind and attentive too!
Written by -
20th January 2017
Had to write a review as I could have spent hours and hours with this lady. Full of fun and latin sexyness! Thanks Alondra
Written by John
16th January 2017
Sexy exotic beauty this sensual sinoirita had me reaching heights I never thoiught possible.
Written by Nigel
12th January 2017
What a beautiful lady, her sexy spanish accent was so nice to listen to. Her service is amazing, cant wait to see her in the new year.
Written by Matt
20th December 2016
Alondra is a professional escort covering Leeds and the rest of the Yorkshire region. Any monies paid to her are for companionship and experience only, anything else that happens is between consenting adults.
Back to top