Anteya
Attentive & Sultry
Click here to call us on 07788 88 78 98
Gallery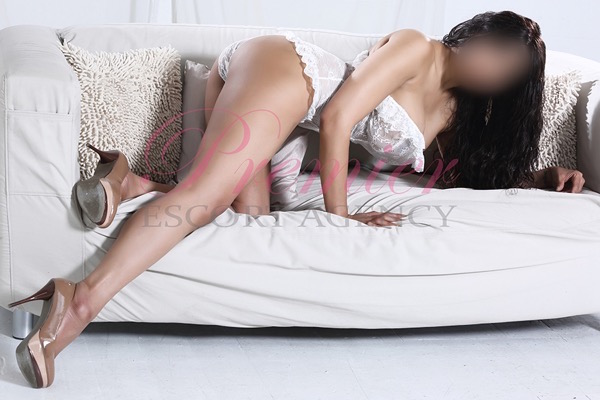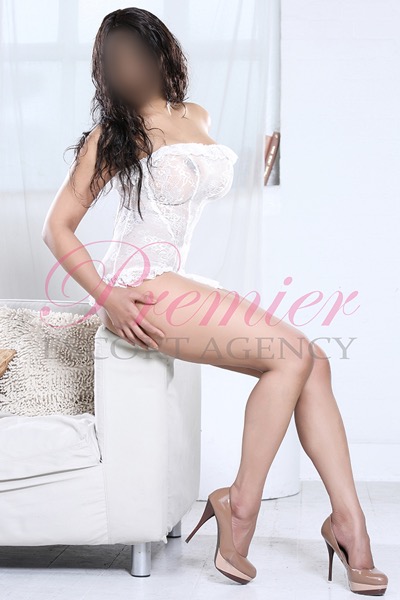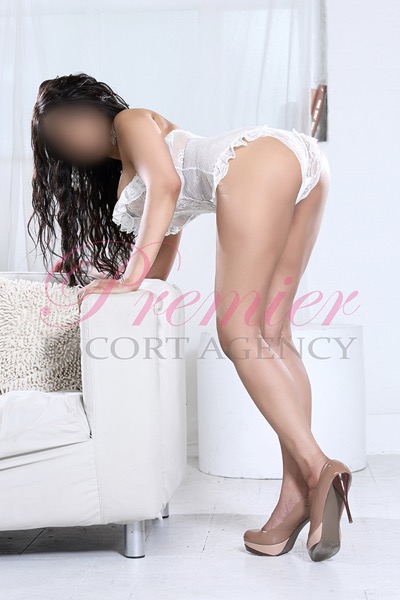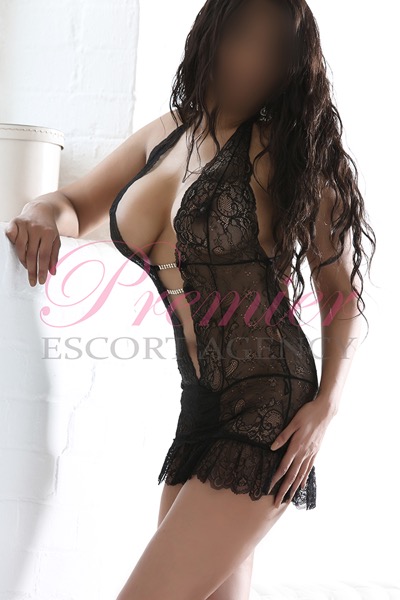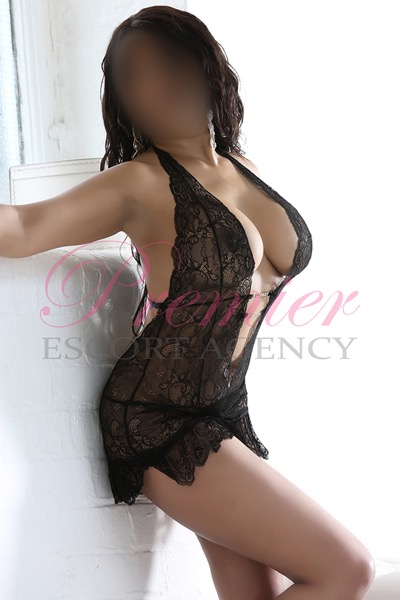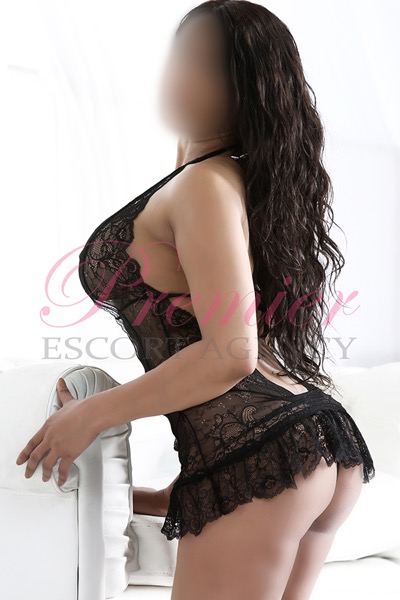 Profile
Smoking Hot Brunette...

Sexy, Sultry, Dusky Skinned Anteya is one of those beauties who will leave you sighing with pleasure the moment you set eyes on her.

This well spoken, classy lady is an ex model and keeps her amazingly toned figure in tip top condition with regular visits to her gym. You'll find Anteya is full of energy and vitality.

With her long brunette hair, beautiful big brown eyes and luscious lips, Anteya is very enticing. At 5'4 tall she has long slender legs that most women can only ever dream of; and all this is finished off with her perfect peachy derriere!

Anteya takes great pride in her appearance, always dressing beautifully and smelling divine. She loves to show off her beautiful body in the finest lingerie and stockings and high heels are a must.

Anteya has the skills to ensure that your time together is everything you'd hope for. She is fantastic company for those intimate dates or for a night out on the town. You'll love her unique style and sense of fun... she lights up any room the minute she enters.

Anteya will provide you with the ultimate GFE and its likely you will want to come back and see this delightful and exciting lady over and over again.

So for a date with a true professional, call one of PREMIERS friendly operators today... Anteya never disappoints!

Anteya doesn't just cover Leeds, she covers the following areas too: Batley, Bradford, Brighouse, Castleford, Cleckheaton, Dewsbury, Guiseley, Halifax, Hebden Bridge, Holmfirth, Huddersfield, Ilkley, Keighley, Leeds, Menston, Morley, Normanton, Ossett, Otley, Pontefract, Pudsey, Todmorden, Wakefield, Wetherby, Yeadon. North Yorkshire: Harrogate, Knaresborough, Northallerton, Selby, Skipton, Tadcaster, York. South Yorkshire: Barnsley, Bawtry, Doncaster, Hatfield, Rotherham, Sheffield. However, if your area is not on this list, please don't hesitate to call and we will try our best to help you.
Reviews
I booked Anteya for 2 hours but ended up keeping her for 8 hours and even that wasnt long enough. I had an amazing time with this fine lady and looking forward to seeing her is the not so distant future. Thank you to all the amazing, helpful staff and Premierleeds and thank you to Anteya too and see you soon darling.
Written by Wasim
8th August 2019
I've seen Anteya on several occasions. She always wears lovely clothes, smells nice and provides an amazing service. Can't say enough about this lovely lady.
Written by Jonathan
25th July 2019
Anteya is both beautiful inside and out... perfect GFE! I can't recommend her enough. Thanks Premier
Written by Ant
25th June 2019
10/10 for this lady... Top girl!
Written by Gary
16th May 2019
I've never left a review before, but I just had to this time. I Just finished my first booking with this agency and had a date with the lovely Anteya, her pictures do not do her justice at all, she is incredibly sexy and very easy to get along with. 1 hour simply was not enough and I really hope to book her again for much longer next time. Thank you Anteya, I hope to see you again soon x
Written by Luke
26th April 2019
I've seen Anteya on a few occasions now and she never lets me down. She always looks great and is a naturally beautiful lady. Thank you Anteya. Graham x
Written by Graham
18th March 2019
Wow totally speechless, Anteya is top class. Definitely one of the best escorts I have ever seen. So caring and down to earth. Already planning a repeat booking. See you soon sexy.
Written by Martin
4th March 2019
I saw Anteya on Saturday for a remarkable 3 hours. She is wonderful. She's a lovely person and she is naturally caring. I had a great few hours and I would definitely see her again when next up in Leeds.
Written by Jason
4th March 2019
After looking at her pics online I knew I had to see her. I was so nervous and she was even better in the flesh. I an't describe how sexy Anteya is. Such a genuine lady with amazing massage skills. That had me relaxed in no time. Will defo see her again.
Written by Lee
25th February 2019
Can't believe how hot Anteya is, my dream girl. Spent a wonderful couple of hours with her and the time just flew by. Thank you so much, your such an amazing lady. Can't wait to see you again.
Written by Lee
4th January 2019
Anteya was every bit as special as I remember. So glad she's still with you. She's a proper little minx and will be seeing her again for sure. Thank you guys.
Written by J
13th November 2018
Already made my next booking with Anteya. I can't get enough of her. I wish I could keep her forever. See you soon
Written by Jamie
18th October 2018
Excellent service-Beautiful lady. R
Written by R
1st October 2018
Well what can I say about Anteya. She's such a striking looking woman with a figure to die for and beautiful dark eyes. Her attitude was top and her personality matches her striking looks. I would highly recommend her. Thanks. Mike
Written by Michael
9th May 2018
Thank you Antaya once again for an amazing night. I'm back up next month so will see you again then
Written by Darren the Dancer
4th April 2018
This is the fourth time I've seen Anteya and she never lets me down.
Written by Paul B
27th March 2018
Anteya is an amazing lady, very pretty. Thank you for a lovely time
Written by Tom
27th March 2018
Please thank Anteya for such a fantastic time, all my problems went away for an hour and I really enjoyed myself.
Written by Marik
24th February 2018
Anteya was every bit as sexy as her pics, if not better. Can't believe I have never seen her before, may of been my first time but sure wont be my last.
Written by Greg
11th January 2018
Anteya ... What a delight ! beautiful , sexy and interesting lady.
Written by Richard
27th December 2017
Santa Claus certainly came early to my house this year! Anteya is the best gift I've ever unwrapped! Thank you!
Written by Paul
14th December 2017
Hi Premier, thanks again for arranging me to meet Anteya. I had another great couple of hours with her. I will be back in Leeds in December to book her again. Kind regards. Trevor.
Written by Trevor
6th November 2017
Had the pleasure of meeting the lovely Anteya last evening. She is an absolute knockout! Petite but busty, just how I like my ladies. Would definitely say that her service was second to none.
Written by Christopher
10th October 2017
Thanks Love for a fantastic 3 hours. Love spending time with you and your always so attentive to my needs. \I think we need to do an overnight next time!
Written by Johnny
8th September 2017
Another fab night, never disappoints, see you Saturday beautiful lady. Colin x
Written by Colin
10th August 2017
Another perfect night with Anteya. Such a beautiful person inside and out! Colin x
Written by Colin
2nd August 2017
Was a nervous 1st time booker but Anteya soon had me relaxed felt at ease in her company even though she was gorgeous and way out of my league. Would defo see her again.
Written by Paul
2nd August 2017
Great girl, lovely looking and she will make you smile.
Written by Anonymous
4th July 2017
Good afternoon Premier. Thank you for making my first experience using this service a pleasure. Very professional and I met a wonderful lady. I will definitely use this company again.
Written by Anonymous
20th June 2017
I have used Premier for many years and have my favourites none of them available this evening and Anteya was recommended. She is stunning, sexy and very sensual. Cant wait to see her again!
Written by Mark
30th May 2017
A quick thank you to all @ Premier who look after me on thursday night. The lady I eventually book was perfect for me. Thank you again Premier.
Written by Mark
23rd May 2017
Had a smashing evening again, always delivers. Thank you to everyone at Premier.
Written by Colin
5th April 2017
Couldnt believe my luck when Anteya turned up. She is stunning and makes you feel at ease straight away. A fantastic 2 hours.
Written by Callum
31st March 2017
My wife and I saw Anteya last weekend and have tried to book her for tonight but no chance. The operator told me that shes one of there top girls and advised us to book in advance. We can see why. She is so attractive and oozes sex appeal. She made us both very happy!
Written by Julie & Mark
3rd March 2017
Spent an amazing evening with the lovely Antaya. Total stunner with a great personality and body to die for would definately see again.
Written by Michael
14th February 2017
My mate and I have just had a 4 hour booking with Anteya and Sky. They were both amazing and worked so well together. Cant say too much but they really did look after us. Gorgeous girls.
Written by A & C
18th January 2017
Petite Brunette with lucious lips, beautiful eyes, amazing figure and personality to go with it. Has left me wanting more and I will be back for more.
Written by Colin
13th January 2017
This cheeky little lady really brightened up my night. Spent a couple of hours with her but cant sleep for thinking about those gorgeous eyes. She's full of fun and doesn't let you rest for a moment. Can't wait until next time. x
Written by Phil
5th December 2016
I spent an hour with this goddess the other night. What can I say... Lovely looks, easy on the eye, great personality. She takes the time to get to know you and a complete charm to spend time with. Only criticism is think she's slightly older than 24, but amazing however old she really is. Thanks Premier.
Written by Mr A
11th November 2016
Fantastic! Words cant describe my meeting with Antaya the other evening. Very professional agency, courteous, polite and discrete. Not in Leeds that often but will definitely use again next time. Thanks so much. M
Written by M
11th October 2016
Outstandingly beautiful. I couldn't believe my luck when I opened the door! She is just as warm and genuine as she is gorgeous!
Written by Martin
15th August 2016
This was my first experience with an Asian lady and she was amazing. Wonderful to talk to. A joy to be around.
Written by George
19th July 2016
The most wonderful, beautiful genuine lady you will ever by likely to meet. Had an amazing time with Antaya. So easy to be with and stunning looking. Cant wait for our next liason.
Written by Tim
6th July 2016
Booked Anteya for a dinner date, felt so proud to be seen with her a proper stunner, great figure and fantastic company. Felt so relaxed in her company. Would highly recommend Anteya and Premier they are so helpful, discrete and professional. Will use them again and again and again!
Written by James
7th June 2016
So glad I had a break from the norm and chose Anteya last night. She's so damn amazing in every way. I'm now her no.1 fan and looking forward to many more meetings. Thank you Babe. x
Written by Pat
20th May 2016
A total pleasure to spend time with. Nothing is too much trouble for the gorgeous fun loving girl. Thank you Anteya you're a wonderful lady. x
Written by Graham
15th April 2016
Ive just spent 2 hours with Anteeya a real Asian beauty. I couldnt take my eyes off her and she was so easy to be with. Thanks for the reccomendation Rachel at Premier.
Written by Gary
25th March 2016
Last night I spent 3 hours with the lovely Anteya and it wasnt enough! She is with out doubt one of Premiers best escorts. She is stunning and gave me her full attention for every minute I was with her. Outstanding, Thanks Premier.
Written by Mo
5th February 2016
I saw this lovely lady for 2 hours last night. Ive seen her before and she just gets better every time. Thanks for a wonderful evening Antiya x
Written by Khanny
18th January 2016
Wow!!! Simply beautiful. Perfect match for me. Cheers x
Written by Michael
5th January 2016
I have seen Anteya quite a few times and have finally got around to writing a review. She is a stunning lady. She always dresses how I request her to. Gorgeous toned figure and very pretty girl. Highly recommend!
Written by Paul
9th December 2015
If you want a true GFE then this lady is the right choice. Seen her 6 months now and adore her, the more you get to know her the better she is. Sexy, Sweet and gorgeous.
Written by Paul
20th November 2015
Thanks for another brilliant evening Premier. The lady you sent me Anteeya was gorgeous. Had a lovely intimate time she is stunning.
Written by P Smith
9th November 2015
Beautiful inside and out! very sensual and caring. The operator recommended her and she didnt disappoint. Had an excellent 2 hours.
Written by Khany
22nd October 2015
Anteya is smart, beautiful and so very sexy. If you ever get the chance to meet her you definitely wont regret it.
Written by Mickie
8th October 2015
Thanks Anteya for your wonderful company at my very boring work social! I was proud to show you off and enjoyed our intimate time afterwards so much. Very naughty!
Written by Mickey
24th September 2015
Had a lovely evening with this lovely girl, extremely sexy with fabulous assets.
Written by Ricky
14th September 2015
Spent an amazing hour with Antaya she is one of the best ladies I have seen and looking forward to seeing her again.
Written by Michael
20th August 2015
Just spent three hours with the beautiful Anteeya. I didnt want to let her go.Shes so captivating and very seductive, very addictive too!
Written by Darren
30th July 2015
Stunning lady she took my breath away. Most beautiful lady I have ever seen. Booked for one hour kept her for four. What more can I say!
Written by annonymous
29th June 2015
She is perfect what more can I say. Lovely kisser and very responsive, chatty, great sense of humour. Truly outstanding.
Written by F
23rd June 2015
Thanks Anteya for a brilliant time! my only complaint was that it went too quickly. Will keep you for longer next time. Cant wait.
Written by Rez
10th June 2015
What can I say - after many punts I think I have finally found the perfect girl ! I never ever write reviews and I almost don't want to write this for fear of her being constantly booked up but .. A really genuine, confident, beautiful and incredibly alluring girl. A body to die for with curves where they should be and boy does she know how to use it , I could have kept her here all night but would still have wanted more ! Thanks to the agency for the recommendation and professionalism - I will be back x
Written by Matt
26th May 2015
Had a lovely time with Anteya what a stunning lady she is. beautiful, chatty sexy. what more could a man want
Written by omar
22nd May 2015
The first time for me with an Asian girl so didn't really know what to expect but needn't have been nervous. She put me right at ease and took the lead. Excellent!
Written by Dave
17th April 2015
Pure Gorgeousness, A top girl who knows how to please. I will definitely be back for more of this little beauty.
Written by Gordon
25th March 2015
Anteya is amazing, the best 4 hours of my life. Thanks Premier Leeds for a top class girl and top class service.
Written by Ken
2nd March 2015
Anteya was brilliant last night. Wish I could have seen her longer. Will start saving again and book her for longer next time. Cant recommend her enough.
Written by Mr Ali
2nd February 2015
I booked Anteya after reading her reviews. She is beautiful and so much fun to be with, the time just flew by. I will be booking her for longer next time. Thank you Premier.
Written by Matt
5th January 2015
This lady is my ideal woman, sexy classy and such great company. A whole night is never enough and worth every penny!
Written by Mr Khan
30th August 2014
I saw Anteya last week she is my dream girl. Had an amazing time together.
Written by David
21st July 2014
I saw Anteya last week. she is fantastic.
Written by Mr K
11th July 2014
Thanks Premier for sending Anteya to see me. She is beautiful and very attentive and I thoroughly enjoyed my time with her. Will be seeing her again next time im up in Leeds. John
Written by john
7th May 2013
Thank you premier for first class arrangements anteya arrived on time stunning beautiful young lady easy to talk to very funny just fantastic company had a wonderful 2 hrs she is amazing and hope to see her many more times many thanks anteya your lovely joe xxxx
Written by Joe
1st May 2013
OMG what a princess. Beautiful inside and out. Will defo book her again
Written by Mike Spencer
1st January 2013
anteya is gorgeous and soooo sexy! she really knows how to spoil a man!!! cant wait to see you again x
Written by mike
14th September 2011
Thank you to the kind Receptionist who put me totally at ease and recommended Anteya. Have never done this before and as very nervous.l need not have been as the who;e evening went perfectly and Anteya is a fantasy that came true.
Written by vince
1st September 2011
ALTOGETHER A TOTAL GEM... WHAT A BEAUTIFUL GIRL ANTEYA IS. HIGHLY RECOMMENDED PREMIER
Written by KEITH W
1st September 2011
one of the best escorts l have seen ever. this girl has class, is highly educated and turns heads. a must
Written by pete m
1st August 2011
Could keep you forever lovey. You really are the best!!!! thanks prem
Written by greg
20th April 2011
anteya looks like one of the singers in pussy cat dolls. she is an absolute stunner and doesnt even know it. will def book again.
Written by Carl
1st February 2011
Best Best ever. she's my NO.1 now, thank you Anteya
Written by Maaa
8th January 2011
Amazing!!! Anteya is a very sweet girl. It seemed like I had known her for ages. She made me feel very relaxed and comfortable. Thanks Anteya! It was great meeting you!
Written by H
9th October 2010
Thank goodness this girl is back. Used to always book her. She is stunning,sexy and one of the hottest girls at premierleeds.
Written by Max
1st October 2010
Stunning lady, did all the right things
Written by Paul G
2nd February 2010
ONCE AGAIN 16-01-10 A TRULY MEMORABLE EVENING WITH THIS YOUNG WOMAN REALY SENSIBLE, INTELIGENT,AND CARING,AN EXPERIENCE I WILL NOT FORGET FOR A LONG TIME,THANK YOU PREMIER.XX
Written by mr. t.
16th January 2010
MET ANTEYA 2-1-10 SHE IS A DREAM INTELIGENT BEAUTIFUL AND SO DOWN TO EARTH, SHE IS AN ABSOLUTE PLEASURE TO BE WITH, THE BEST LADY I HAVE MET FOR A LONG LONG TIME YOU COULD FALL IN LOVE WITH HER A THOUSAND TIMES OVER AND STILL WANT MORE,FIRST TIME WITH PREMIER BUT CERTAINLY NOT THE LAST REALY POLITE AND HELPFULL EVEN THOUGH I DID NEARLY MEES IT UP!THANKS AGAIN.
Written by MR.T,
2nd January 2010
Thank you Premier for another amazing evening with one of your girls. She is exactly what you said she was. gorgeous and a real laugh :)
Written by Tim
17th August 2009
Wow, this girls is amazing. Beautiful mouth and the deepest dark eyes you melt into. I will be seeing you again soon x
Written by Paul
9th August 2009
Aneya is a joy to be around, pleasant, beautiful and lots of fun. Stunning, the best one yet. Thanks Premier
Written by Gavin
16th April 2009
Beautiful lady very elegant, a joy to be with. Thanks Simon
Written by Simon
23rd March 2009
stunning face and body...i want you!!!
Written by Simon
15th February 2009
I am writing this review to express what an exceptional experience I have just had with this Agency. I was initially nervous about making the appointment but I was instantly put at ease. Anyteya was everything the operator explained. Beautiful, delightful personality. A fantastic experience by all. This Agency is professional and a joy to know. Cheers Nathan
Written by Nathan
1st February 2009
anteya is wicked had laught with her. great body and beutiful smile
Written by Mo
17th January 2009
I have just spent an amazing 2 hours with this lovely lady. Highly recommend her to anyone who wants a very memorable time. See you soon Anteya...very soon x
Written by Wayne
29th December 2008
Anteya is one of the most genuine girls I have ever met. pleasant, beautiful, a joy to be with, just wish i had more money :( The reviews say everything about her. A real treat. Phil.
Written by Phil
9th December 2008
OMG anteya blew me away. c u nxt wed.
Written by Keiran
4th December 2008
anteya is the best girl ever.i will see her again.
Written by K
1st December 2008
Anteya is beautiful in everyway.
Written by John
26th November 2008
Truly scrumptuous!!!!! Anteya will look after you from start to finish
Written by francesco
21st November 2008
I spoke with Premier on the 15th to arrange my appointment with Anteya for the 16th. Everything went to plan. Very organised agency. Prompt and very efficient. Anteya was everything I asked for. Superb evening. Once again, thanks Premier.
Written by Johnathan
16th November 2008
Thank you Premier for allowing to see this beauty. She is as the reviews have said before, warm smile and a beautiful person. Please can I see her tomorrow :)
Written by Sid
10th November 2008
I Can't speak highly enough of Anteya, such a wonderful couple of hours we have had. Many Thanks
Written by Ash
8th November 2008
Just seen antaya again and she is such a beautiful person.
Written by Paddy
1st November 2008
I'm speachless. Great time had by all
Written by Ali
23rd October 2008
Anteya is not only beautiful she has the perfect body and a warm smile. A great girl you have here Premier.
Written by Paddy
12th October 2008
Just one word: FANTASTIC. The girl is super sexy and knows how to please. Her tongue is magic. Thanks a lot. See you next week. Paul M.
Written by Paul M.
14th August 2008
A beautiful woman who is very nice to spend time with. Will be seeing again very soon Thak you
Written by Mr S
2nd July 2008
Stunning and gorgeous body, caring affectionate and cute. I would see her again , one of the best asians or i must say the best asian.
Written by sunny
13th June 2008
This is the most amazing girl i have ever seen with Premier, looks to die for. Just so outgoing and sexy. time with her was amazing.
Written by Sammy
4th June 2008
Anteya is a professional escort covering Leeds and the rest of the Yorkshire region. Any monies paid to her are for companionship and experience only, anything else that happens is between consenting adults.
Back to top