Claudia
Gallery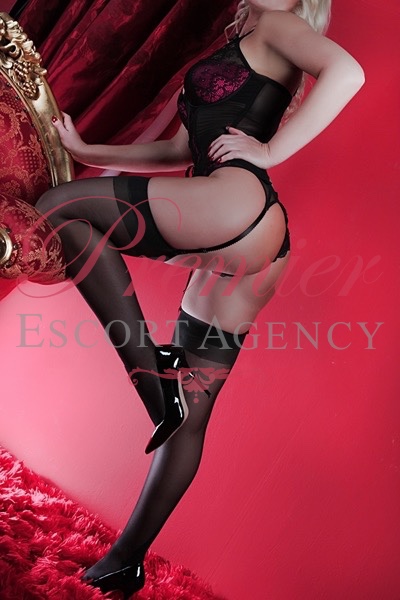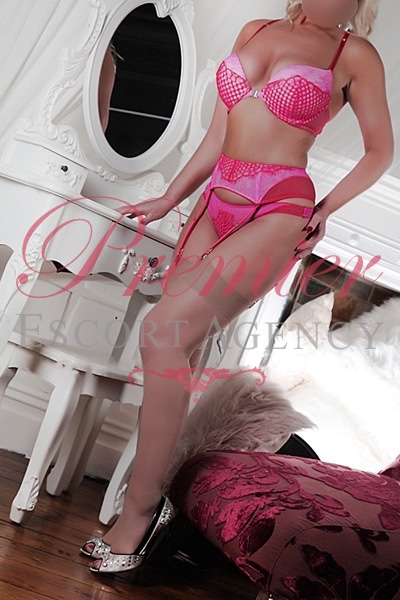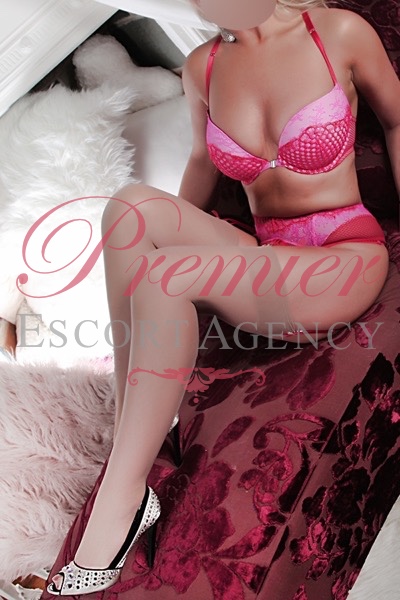 Profile
Premier are very pleased to introduce to you this stunning lady, Claudia.

This beautiful, vibrant lady demands your full attention gentlemen!

The phrase 'drop dead gorgeous' must have been created especially for Claudia; she simply oozes sex appeal and quite frankly is sex on legs!

Claudia takes great pride in her appearance and this is evident in her immaculately groomed presentation. You simply could not walk past this beautiful busty blonde in the street without having to take a second look. Both beautiful inside and out she is also funny, chatty and a joy to be around. Well travelled and educated to a high standard, Claudia is well practised in the art of conversation. She enjoys the finer things in life and appreciates being in the company of like minded individuals with equally high standards. Her enthusiasm for life and her chosen career is refreshing.

Claudia offers an extremely sexy, raunchy full GFE and we predict she will be very popular. Nothing is too much trouble for this stunner and she always goes that extra mile to ensure your satisfaction is guaranteed.

Is this the perfect ultimate woman? We certainly think so.....book a date with the beautiful Claudia to find out for yourself!

Claudia doesn't just cover Leeds, she covers the following areas too: Batley, Bradford, Brighouse, Castleford, Cleckheaton, Dewsbury, Guiseley, Halifax, Hebden Bridge, Holmfirth, Huddersfield, Ilkley, Keighley, Leeds, Menston, Morley, Normanton, Ossett, Otley, Pontefract, Pudsey, Todmorden, Wakefield, Wetherby, Yeadon. North Yorkshire: Harrogate, Knaresborough, Northallerton, Selby, Skipton, Tadcaster, York. South Yorkshire: Barnsley, Bawtry, Doncaster, Hatfield, Rotherham, Sheffield. However, if your area is not on this list, please don't hesitate to call and we will try our best to help you.
Reviews
Claudia is simply amazing! Hoping to see her again later this month for another dinner date... such a classy, sexy, fun lady to spend time with. Thank you again for the introduction. Rob.
Written by Rob
26th March 2019
Just wanted to say thank you for a fantastic evening, you looked stunning as always. Also thank you for the birthday treat it certainly made my day XX
Written by Peter
6th February 2019
What a woman...very attractive, very sexy & just all round great company. Have a new favourite lady!!
Written by David
9th August 2018
Just spent a wonderful and relaxed Saturday with Claudia, it was really marvellous. She is so sympathetic, lively and sensitive to every need, cant recommend her enough for the discerning gentleman who wants a full and genuine gfe in every sense. Thanks again Claudia, love David.
Written by David
8th January 2018
Gorgeous, sexy, patient and attentive, looked after me and herself beautifully .Everything felt real,it was real no rush and natural.. I will be seeing Claudia again.
Written by Richard
1st January 2018
When this stunning women arrived I was awestruck at her beauty and even more so with her personality as time went on. I would recommend her to anyone wanting intelligent and sexy company. I look forward to seeing her again soon.
Written by Simon
18th December 2017
Was pleasantly surprised when Claudia walked in last night. Big beaming smile and she smelt good enough to eat, really pleased with how the booking went. Can definitely recommend her.
Written by Tom
4th December 2017
The whole experience was perfect from start to finish. Claudia looked amazing and really took care of my every need. Already booked her again for next week.
Written by Graham
5th October 2017
Claudia is a lovely lady and I enjoyed everything about her, we had a great night. Thank you. Mike
Written by Mike
20th September 2017
This lady is A* she certainly passed her exams in beauty, performance and sexiness in my book! Cant wait to put you to the test again Claudia. Thank you. The Head
Written by Paul
8th September 2017
Once again my appointment with Claudia was the best! Just love this lady. Cant get enough of her.
Written by Colin
6th September 2017
Felt let down when my original choice wasn't available. I went with the operators recommendation and saw Claudia and wow was she amazing! Think I may have found my new favourite.
Written by Rob
14th August 2017
If you want the full package Claudia is your girl. Stunning looking ex model and a fantastic personality, we had a right laugh, feel like i've known her forever. And looking forward to seeing her again next time i'm in Leeds.
Written by Richard
4th August 2017
I met Claudia for the first time last week and felt I must send a review in. I really didnt want her to leave. We had so much in common and she made such a fuss of me. I wanted a mature lady who was attractive and easy to be with. The operator rachael recommended Claudia and im very glad she did. Amazing lady.
Written by Philip
27th July 2017
Claudua is a very gorgeous, sexy woman. Thank you for introducing her to me. Will see her again very soon!
Written by R
20th July 2017
Claudia is a truly genuine lady. To people considering making an appointment with Claudia, you wont be disappointed. First Class!
Written by Phil
20th June 2017
When this lady walked through the door I was smiling from ear to ear. Never seen her before but glad I did. She told me was an ex model and I can believe it. Claudia is beautiful and for a more mature lady her body is in very good shape. Thanks Claudia. See you soon I hope.
Written by Michael
10th June 2017
Claudia was fantastic, beautiful and top service x
Written by Rob
1st June 2017
Just had the time of my life. Absolutely gorgeous. I will be seeing you again very very soon. Love Rob
Written by Rob
30th May 2017
This lady is charming, beautiful and very sexy. Had an amazing time with you Claudia. My first time with you but not my last. Thank you.
Written by Ken
9th May 2017
You have absolutely blown me away. Your one hell of a lady, it was a priviledge to spend time with you.
Written by Max
5th May 2017
Had a wonderful time in Claudia's company, and surprised by how much in common we had. A stunning lady with a great attitude. Will certainly be seeing her again.
Written by Stuart
5th April 2017
Wow!!! Wher do you get all these lovely ladies from Premier? Claudia is a gorgeous classy lady with a mature attitude. Had great fun.
Written by michael
31st March 2017
Just wanted to write a review for Claudia. Saw her over the weekend for the first time and she was absolutely gorgeous. Not only is she easy on the eye she treat me like a king! Nothing was to much trouble. Top marks!
Written by Rob
13th March 2017
Claudia is a professional escort covering Leeds and the rest of the Yorkshire region. Any monies paid to her are for companionship and experience only, anything else that happens is between consenting adults.
Back to top