Emmie
Gallery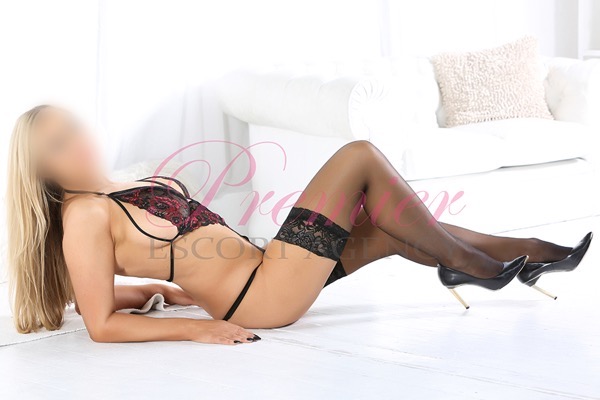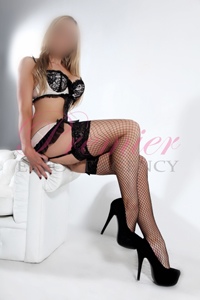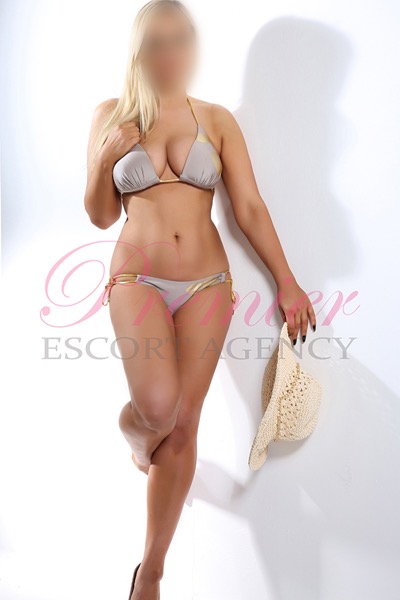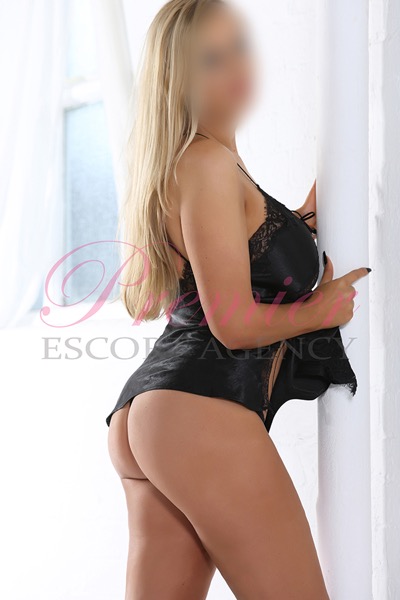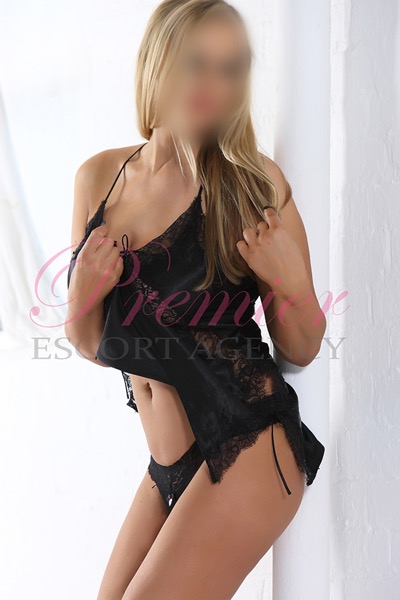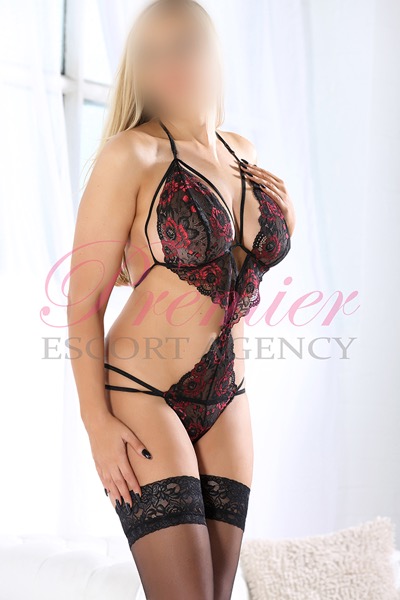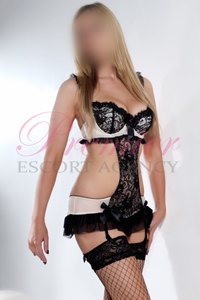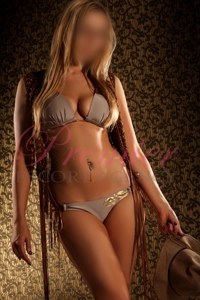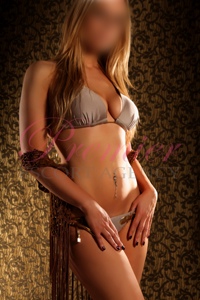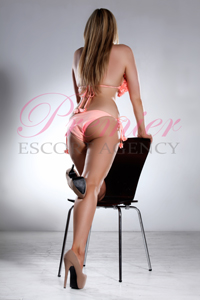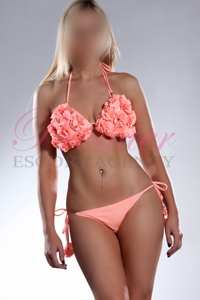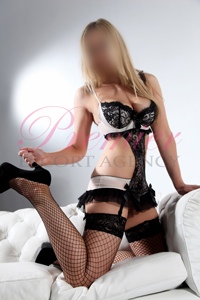 Profile
With her dazzling white smile, cheeky expressions and adorable persona, Emmie is quite irresistible to the gentlemen she meets. She is a tantalising cocktail of sexy, sultriness and confidence. This pretty young petite lady has a bubbly, outgoing personality and a naturally warm character that will instantly attract many gentlemen.

Emmie has a figure that is the envy of most women. She is a size 8/10 and is moulded with the most fabulous feminine curves in all the right places. If you prefer a petite lady with an ample bust, then Emmie is your girl with her generous size 30FF natural bust that she boasts. Her tasteful dress sense and impeccable style suits her beautifully contoured body perfectly and you will always be proud to have Emmie on your arm, turning heads with her great looks and self assurance.

Spending time with this gorgeous lady will put a smile on your face, Emmie is a real woman in every sense of the word.

For more details, call one of Premiers friendly operators today!
Reviews
Beautiful, sexy, intelligent and very naughty... my dream girl! Great start to the new year!
Written by Rich
8th January 2018
Just spent a couple of hours with the lovely Emmie. Didnt want to let her go. Will be seeing her again but for longer next time.
Written by Josh
1st November 2017
Hi Premier, I would like to send a huge thank you to your agency for the perfect match you organised for me. Slightly nervous as it was my first time but you made me feel at ease. Emmie was perfect. Thank you.
Written by Alan
4th October 2017
Had a fab time the other evening with Emmie. Such a lovely genuine lady. She was dressed to impress and she really impressed me in more ways than one.
Written by Ben
20th September 2017
Thanks Emie for another explosive date! your like a worldwind and spending time with you is like a breath of fresh air. Love your personality as well as the way you look, of course. see you very soon.
Written by Robin
8th September 2017
Emmie is perfect in every way, another fantastic evening... plenty more to come x
Written by Greg
13th August 2017
As Emmie doesnt work as much as she used to I was very pleased to see her last week and once again she blew me away. You looked gorgeous Emmie. Thank you for another memorable evening.
Written by Dave
27th July 2017
Emmie was exactly what you said she would be. You were right she was stunning. Thank you for your help. 10/10 Malcolm.
Written by Malcolm
23rd May 2017
Shouldnt really write a review because I would rather have her all to myself! Have to say though she is absolutely A* material.
Written by John
11th April 2017
Emmie was just the tonic I needed after a stressful week. Just my type blonde and curves in all the right places. Had agreat time. Thanks Emmie x
Written by Ashley
13th March 2017
Classy, Sassy and one hell of a looker, had the best time ever!
Written by philip
14th February 2017
Emmie has an amazing physique with curves in all the right places. A super sexy charming girl who seemed to enjoy herself as much as I did.
Written by Kev
20th January 2017
Thanks again Emmie for your company and attention. It was just a magical time and you are so sensitive. And again thanks to reception staff for making it happen.
Written by David
28th December 2016
Mama Mia! What a Hottie... Thank you for making my evening so special!
Written by Charlie
11th December 2016
Have had a 4 hour outcall this weekend with Emmie. She is the most beautiful girl with a wonderful personality and love of life. She genuinely enjoys escorting and put me at ease giving me the most wonderful and sensual experience. She is the best and most natural girl I have seen - I mean it. I have already arranged to see her again, only this time for longer! Thanks Emmie, and to the sensitive receptionist who suggested I see her.
Written by David
21st November 2016
Had to write a review about this pretty divine lady... Emmie is like a breath of fresh air and very eager to please. Just my type slim, classy and blonde!
Written by Dave
3rd November 2016
Thanks Emmie for an amazing 2 hours! I just love your body and your curves are so tempting. You know your my monthly treat. Would see you more often if I could.
Written by Gary
30th September 2016
Emmie was my dream come true. She loves role play just like me and boy did we play! You wont just see her once and forget her, shes addictive!
Written by Goerge
15th August 2016
Wowzers!!! I'm one very lucky guy. Emmie! Emmie! Emmie!
Written by Mick
19th July 2016
My original booking was cancelled as my usual lady couldnt make it. I wont say her name as I have now converted to Emmie. My god shes amazing! Shes beautiful inside and out. Cant wait to see her again!
Written by Andy
24th June 2016
Emmie is irresistable. If you like slim and busty you will love this girl. Ive seen her three times now and she commands your full attention. Every time I see her its like the first time. I cant take my eyes or hands off her... shes addictive!
Written by Marcus
25th March 2016
This lady is definitley worth the wait! Shes very popular and I had to wait some time before I could get a booking. Now I know why!! Not only is she stunning to look at, she enjoys what she does and makes you feel very special!
Written by Andy
5th February 2016
Couldn't believe my luck when Emmie arrived for our dinner date, she was immaculately dressed. Well groomed smelt gorgeous and was so dam sexy and great company. We never stopped chatting and laughing. A perfect evening with a perfect lady.
Written by George
18th January 2016
This lady is the most elegant lady I have ever seen, we have just had a magical 3 hours together. Thank you Premier.
Written by Tim
5th January 2016
This girl is the best date I have had in a long time, very refreshing to find a girl this stunning that is also funny, chatty and attentive. A very special lady.
Written by Roy
7th December 2015
Very naughty lady and lots of fun. I could not take my eyes off her or my hands.
Written by Philip
18th November 2015
Three words describe this lady fun, sexy and addictive! Couldnt get enough of Emmie. Cant wait to see her again next week.
Written by Baz
9th November 2015
Wow. Simply amazing 2 hours with this busty beauty left me begging for more.
Written by David
8th October 2015
Emmie is a very sexy leggy looker with amazing talents will be back for more. see you soon sexy lady x
Written by Marcus
25th September 2015
Was great to see Emmie again after so long. After working abroad I was really looking forward to seeing her again. I wasnt disappointed. From the moment she walked in looking like perfection as always. She was all smiles and full of fun. Had a fantastic 3 hours with her, she makes you feel like your the centre of her world. Cant wait to spend time with you again Emmie. x
Written by Mark
13th August 2015
Super hotie and a totsl delight to be with. She is very passionate with a great personality. Thank you Emmie for a great evening.
Written by Steven
10th July 2015
I saw Emmie last night and she was stunning, really nice looking. I had a very good time with her and I will see you Emmie again soon.
Written by Billu
4th June 2015
Emmie is in a different league. Stunning looking with a great personality and the best escort ive ever had the pleasure to meet. Will be seeing her again in a few months time.
Written by Ricky
29th May 2015
I saw Emie few nights ago for 2 houers. We had a fantastic time together was a shame she had to leave would see her again for sure.
Written by Martin
12th May 2015
Elegant, fit body and a wicked sense of humour. I made a great choice of lady with Emmie.
Written by Martin
27th April 2015
Blonde, Busty Bombshell with a great body and personality. I booked Emie for 1 hour then kept her 4. I didnt want to let her go.
Written by Adam
24th April 2015
Thanks Premier and Emmie for a brilliant three hours. My usual types are brunettes but the operator suggested I try this gorgeous blonde for a change. So glad I did. We got on well from the minute she turned up. Definitely knows her stuff!
Written by Alan
17th April 2015
Stunning young lady, great personality and an experience I intend to repeat again very soon. A top lady!!
Written by Nigel
15th April 2015
If I smile anymore my ears will drop off... Amazing!
Written by Oz
25th March 2015
Adventurous and great fun. This lady knows how to enjoy herself. Easy to get along with and very sexy, worth every penny.
Written by Peter
6th March 2015
Excellent GFE, gorgeous, sexy and sensual and loves her job. If you ever get the chance to meet Emmie you wont be disappointed. Thanks Premier for the recommendation.
Written by Gaz
25th February 2015
I saw Emmie's pictures on the PremierLeeds website and wondered if they were too good to be true, as she looks beautiful. In real life I couldn't believe my eyes when I opened the door, Emmie is even better in the flesh and smells so good. Definitely see Emmie again.
Written by Mario
9th January 2015
Didn't think girls like Emmie existed. You truly are a girl dreams are made of!
Written by Marc
22nd December 2014
I saw Emmie on Premiers recommendation and was not disappointed. She was everything and more they said she was.
Written by Andrew
12th December 2014
Saw Emmie last friday night and the best way to describe her is smart, funny, sweet, classy and totally beautiful. She has an amazing body... First Class Lady!
Written by Andre
5th October 2014
Wow this lady is so classy and beautiful. Fit body and just really good service. Booking again next week my lovely.
Written by Stuart
25th July 2014
last seen last friday. I see Emmie regularly she is fantastic. wont see anyone else now and i'm very choosy. she is one of best girls at premier in my opinion. Andy from Leeds.
Written by A
20th June 2014
Emmie is stunning, classy, sexy with a great sense of humour. I had a great time with her. She is one not to be missed! top girl defo!
Written by Graham
19th June 2014
Brilliant had a dry patch. And this broke it. Stunning girl. Brilliant sex. Would marry this one...so fit
Written by Nick
29th September 2013
Emmie is a really beautiful woman in every possible way: pretty with a great body, confident but easy to get on with, intelligent and capable...and very, very sexy. A pleasure to spend time with on every level. Thank you!
Written by Pete
20th August 2013
l cant speak highly enough about Emmie. She is an absolute delight and a breath of fresh air. She made heads turn when she walked towards me in the hotel and l was delighted when she greeted me with a hug. l felt totally comfortable and at ease with her. Top marks.
Written by William
1st June 2013
Thank you to the king lady on the phone that recommended the lovely Emmie as l was in heaven. Please send her again when l am back in Harrogate.
Written by Russell
1st June 2013
What a great girl this is. Totally everything as described and more. Many thanks you hit the spot again Premier
Written by Michael
1st June 2013
Booked this young lady as a birthday treat and can honestly say it was the best present l could have wished for. This is one birthday l wont forget in a hurry.
Written by Mr Hollins
1st June 2013
Emmie is a professional escort covering Leeds and the rest of the Yorkshire region. Any monies paid to her are for companionship and experience only, anything else that happens is between consenting adults.
Back to top