Eve
Gallery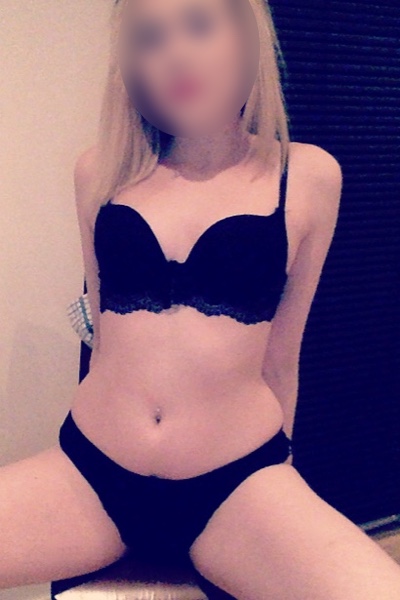 Profile
We are proud to introduce our new lady, Eve ... She is well spoken, intelligent, charming, sexy, sharp-witted and a complete bundle of fun!

With her shimmering blonde hair, sparkling blue eyes and super-sexy figure, she is sure to be a popular choice of escort with our clients of all ages. Eve is immaculate at all times and loves to dress to impress. She has a fantastic collection of sexy and seductive lingerie and a wardrobe of chic and stylish outfits to suit any occasion, which makes her the perfect companion for any kind of date.

Eve loves to socialise and meet new people, she impresses everyone she meets. She enjoys been part of a crowd but also loves close, intimate dates. Eve has been described as a little 'darling' who likes to give and receive lots of pleasure and would make anyone proud to be with her.

She is a petite dress size 8, 5'3 tall and a natural 32a bust with glossy hair, sparkling blue eyes and luscious kissable lips which all add up to give her model looks and a real zest for life. She works hard and also plays hard too and knows how to let her hair down and party.

Reviews
Best 3 hours I've ever spent with an escort.What an amazing lady and figure to die for and so much fun.Thank you Eve and Premier. Sid
Written by Sid
10th July 2018
Thanks for organising session with Eve tonight. Two hours was not enough. She is breathtakingly beautiful, great company and very skilled. I look forward to seeing her again soon.
Written by David
5th July 2018
Eve is like a Ferrari..... beautiful to look at,full of power and looks amazing
Written by James
23rd May 2018
Well I don't how you're going to top Eve! she is one of the best ladies I've ever seen in the 20 years I've been seeing escorts. Can you thank her for me and tell her I'll see her soon x x
Written by Robin
21st May 2018
What a treat....Top lady. Best I've ever seen seriously. Thank you to Premier for recommending her to me as she wasn't my first choice but I'm glad I listened. Will definitelybe seeing Eve again very soon.
Written by Rob
19th April 2018
Eve is an amazing lady with all the right techniques. Shes stunning and has a great sense of humour. I thoroughly enjoyed my time with her. Thank you. Jonathan
Written by Jonathan
17th April 2018
Eve is one of the nicest people I've ever met. Not only is she stunning beautiful and sexy but her caring nature is just as nice
Written by Michael
12th April 2018
Back to top