Harper
Gallery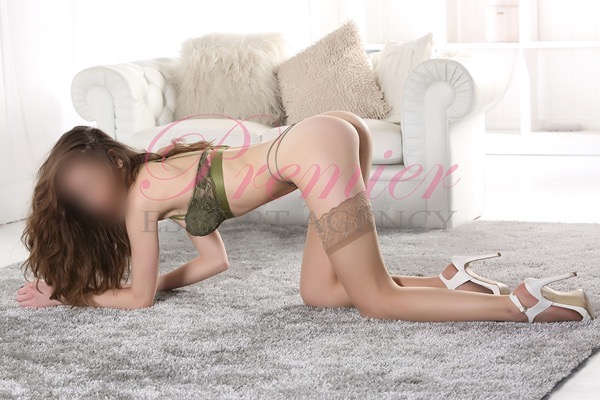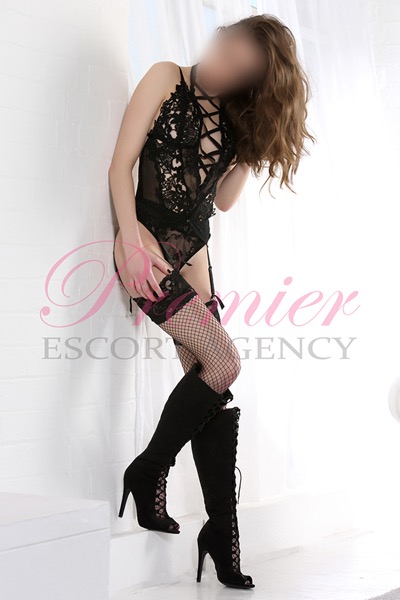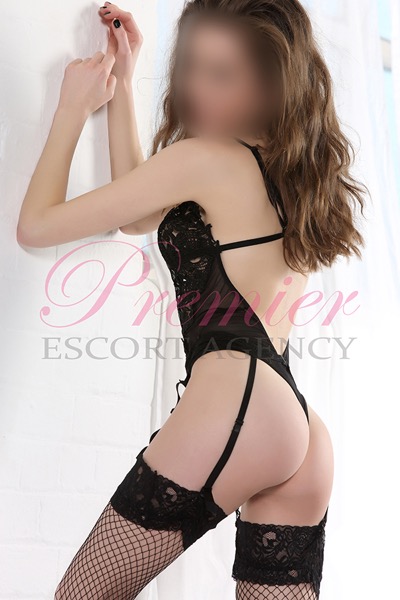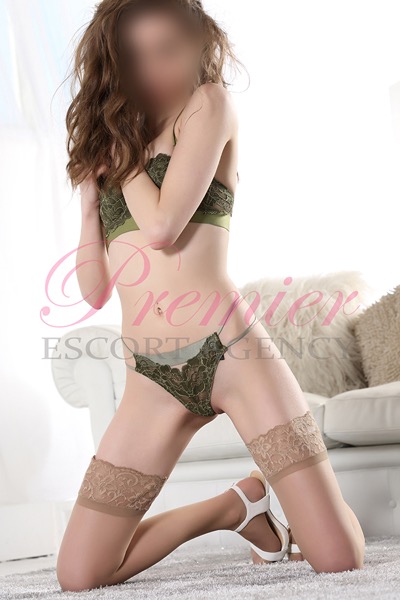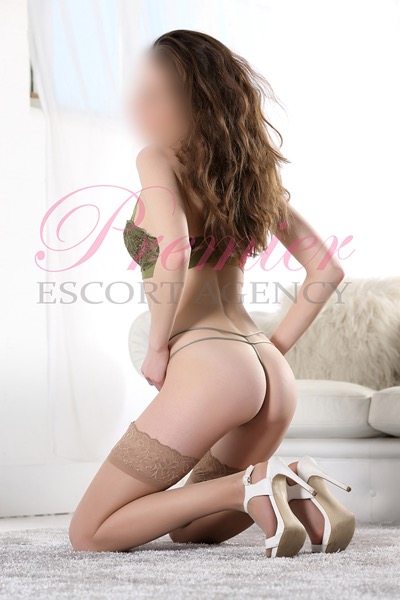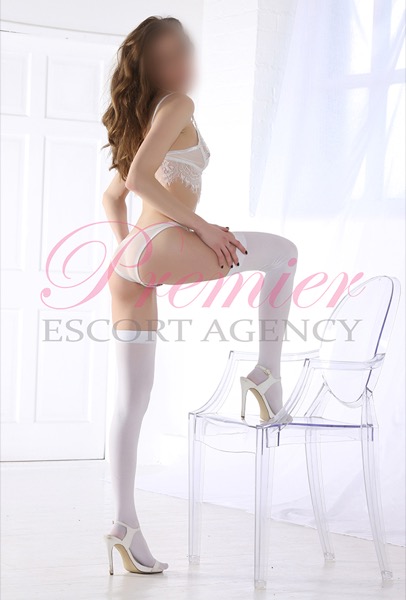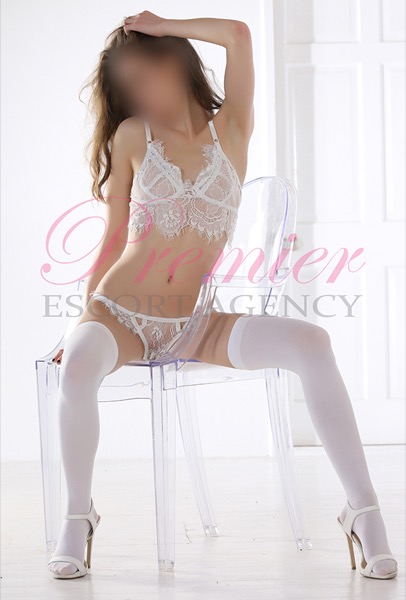 Profile
We are pleased to announce the return of Harper... she is sweet and seductive, confident and well educated, easy to talk to and will put you at ease in any situation.

Harper loves to meet new people, is a great conversational companion and an equally great listener, we can guarantee that time with her will feel natural and pleasurable!

With long slender legs, size 6 toned petite figure, a penchant for decadent sexy lingerie and curves in all the right places, Harper dresses to impress and always looks good. Elegant and with a touch of class, her vast array of sensual underwear, beautiful dresses and sexy high heels, will leave you breathless and longing for more....

Harper aims to please and loves to leave her clients with a smile on their face, whether in an intimate one to one setting or a party atmosphere. She offers a fantastic full GFE , is warm and willing to please and will guarantee you a date to remember for a long time to come.

Call one of Premiers friendly operators today to make a booking with the gorgeous, sexy Harper.
Reviews
I've just had the pleasure of seeing Harper for an amazing 2 hours and she is just wonderful,probably the best petite escort around and i can't wait until i see her again.
Written by Paul
4th June 2018
WOW a late night booking with the gorgeous Harper what more can a guy ask for, as always she arrived looking stunning and dressed impeccably, This young Lady oozes sex appeal I wish I could keep her all to myself, Till next time Harper XXX
Written by Bam Bam
2nd April 2018
WOW a fabulous afternoon hour with Harper, she arrived looking her usual stunning self and I had a surprise for Harper which see enjoyed but that is between the 2 of us, I love seeing Harper it always puts a smile on my face when I see she is working, already looking forward to the next booking, Thanks Harper XXX
Written by Bam Bam
28th March 2018
I have been thinking about booking Harper for a while now then I saw her new photos and I knew I had to bite the bullet and book. I'm so glad I did - what a woman, I won't leave it as long next time!
Written by Rich
13th February 2018
WOW When the agency told me that Harper was back I instantly had to book and it was great seeing Harper again we had a drink and a chat to catch up and it was as if she had never been away, looks wise im sure she's got better looking and same great personality, Harper is so easy to get along with and we are pretty much on the same wavelength so we have so much fun together, hope she's around for a while though my bank account might not agree, Thanks Harper your a star XXX
Written by Bam Bam
5th January 2018
Harper was high recommended by Premier and I'm so glad I met her. Slim, Sexy with a great butt. Cheers guys xx
Written by Tom
18th February 2017
Really pleasing experience. She is a very warm and tender girl and our time together was unhurried. She warrants more than a one off visit will be booking again very soon.
Written by Ed
20th January 2017
Well had a fantastic hour with Harper and Phoebe last night, 2 stunning Ladies who made this old man very happy, already planning a repeat for my Birthday in a few months and for a longer booking, both Ladies seemed to be very comfortable with each other which is always a good thing, I see Harper regularly buy haven't seen Phoebe for a while but it was like catching up with a friend not seen for a while but with fantastic benefits, both Ladies are unbelievable and very very Sexy, Thanks Harper and Phoebe XXX cant wait for my Birthday ;-)
Written by BAM BAM
6th January 2017
WOW I haven't seen Harper for a while but when I found out she was working I just had to book for an early Christmas present to myself and as always the service was second to none, not only is she stunning to the eye but she has a fantastic personality and is so damn hot, 2 hours is not long enough with this delightful young lady, I really would like to keep Harper all to myself might ask her to marry me next time (I wish), Thanks Harper till next time XXX and the agency.
Written by Bam Bam
20th December 2016
Harper's a lovely lass, nice hair, no visible large tattoos, no taste of ciggys. Slim. Very accommodating, talks a bit, but no more than a GF... great GFE
Written by Raymond
19th December 2016
Wow wow wow! What a gorgoes girl and top service. great choice
Written by Sam
15th December 2016
5*'s for this gorgeous lady. Amazing figure, beautiful face and hair and provides a great great service. Wish she worked more so grab her while you can!
Written by Steve
11th November 2016
I would highly recomend Harper first time ive seen her but it wont be my last. Her services are of the highest level. Shes energetic , passioante and looks like shes just walked off a catwalk. she made me feel so important and was very attentive.
Written by Danny
30th September 2016
2nd booking with Harper and this one was even better than the 1st to say I have just had the best 2 hours of my life would be an understatement, she arrived in the requested outfit which she looked fantastic in, I really like spending time with Harper and if the agency isn't careful I might try and steal her away, she is stunning both inside and out very beautiful young lady with the personality to match, the GFE is really good, Harper next time you might get a ring :-) Thank you XXX
Written by Bam Bam
12th August 2016
All I can say is shes a very talented lady in more ways than one she knows exactly what to do. Fantastic and one of the best GFE I have ever had.
Written by Robert
12th August 2016
WOW just had an awesome hour with Harper, very articulate and absolutely stunning, when she arrived I was blown away with her beauty and as we got to know each other better I knew I had made the right decision in booking her, guys if you book Harper please look after her and you will have the best time, if you treat her poorly its your loss, she is a charming Lady and I just wish I could have met her in different circumstances, Thank you Harper you made me very happy tonight XXX
Written by Bam Bam
6th August 2016
1st time using an agency and sure wont be my last. Very professional and discrete. Harper was just as described and much better in the flesh than I had imagined. Will be back again very, very soon.
Written by Kev
22nd July 2016
Harper is a professional escort covering Leeds and the rest of the Yorkshire region. Any monies paid to her are for companionship and experience only, anything else that happens is between consenting adults.
Back to top