Lucy
Classy and Ultra Sexy
Click here to call us on 07788 88 78 98
Gallery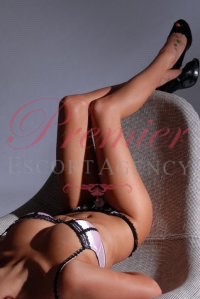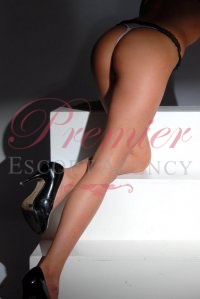 Profile
For all you gentlemen of distinction looking for a discreet, intelligent young lady for a rewarding sexy evening, Premier Leeds would like you to meet Lucy.

Lucy is a very sexy, chic, stylish young lady who always dresses to suit the chosen occasion from her extensive wardrobe of beautiful clothes and seductive lingerie... groomed to perfection, she is an ideal choice of companion.

With her slim size 8 figure and a 34B bust, she is truly blessed with a body to die for and turns heads everywhere she goes. Not only beautiful to look at, Lucy is also very intelligent, witty and well travelled, making her ideal for dinner dates or social events.

As you can see from her photos, Lucy has an amazing figure with silky soft long golden blonde hair and seductive brown eyes... This lady oozes sex appeal.

Call today for a date to remember.

Please note, Lucy's hair is now golden blonde.

Lucy doesn't just cover Leeds, she covers the following areas too: Batley, Bradford, Brighouse, Castleford, Cleckheaton, Dewsbury, Guiseley, Halifax, Hebden Bridge, Holmfirth, Huddersfield, Ilkley, Keighley, Leeds, Menston, Morley, Normanton, Ossett, Otley, Pontefract, Pudsey, Todmorden, Wakefield, Wetherby, Yeadon. North Yorkshire: Harrogate, Knaresborough, Northallerton, Selby, Skipton, Tadcaster, York. South Yorkshire: Barnsley, Bawtry, Doncaster, Hatfield, Rotherham, Sheffield. However, if your area is not on this list, please don't hesitate to call and we will try our best to help you.

Reviews
Just had another exceptional hour with Lucy. A real gem.
Written by Brendan
7th August 2019
Lucy is a chatty,hot,sexy and very beautiful young woman.She put me at ease straight away and is a joy to talk to,Lucy is a star and i can't wait until i see her again as i have a promise to keep
Written by Paul
1st July 2019
This lady is fantastic! she certainly knows her stuff... will be back for more soon. Matt
Written by Matthew
25th June 2019
Well worth the wait, if you want to see Lucy I suggest you book early. She's a very popular lady and now I know why. She is the complete package had so much fun I wanted to keep her all night. Maybe next time. Thanks Premier.
Written by Tom
27th April 2019
Its not often that Lucy is on rota to work and when she is I always try and see her, she's amazing! everything you expect from a lady & more...
Written by Paul T
12th February 2019
Wanted to leave a review for Lucy, sorry its taken some time to do. She is the loveliest lady I have met from Premier, very pretty, classy and great sense of humour, plus her service is fantastic! Will be in Leeds again end of January so will be calling to see her then.
Written by Gary
30th December 2018
This is the most amazing young lady you'll ever meet. Charming, intelligent and such a great personality. However, she has a very wicked side.
Written by Richard
23rd October 2018
Definitely in my top 3! I need to see you again Lucy to see if you can take my number 1 spot, I'm pretty sure you can!
Written by Matthew
13th February 2018
I saw Lucy the other night after trying to see her for ages... her reviews are all correct...amazing lady and amazing service... I'm addicted already!
Written by Andy
11th January 2018
Couldn't believe my luck when Lucy turned up at my door. All the girls I have seen at Premier are A* but this lady is one of a kind. Outstanding service.
Written by Steve
23rd October 2017
One of the best girls ive seen at Premier. She was a real tonic. Beautiful with the best personality and gave an excellent service too. Thankyou.
Written by Andre
4th October 2017
Super classy, little ray of sunshine, Lucy you never disappoint.
Written by Paul
11th September 2017
Good god I have to say what I have just experienced was fantastic! I like a lady who can take the lead. Lucy certainly did that. Thank you.
Written by Jez
19th August 2017
Lucy was excellent 10 out of 10. Steve x
Written by Steve
4th August 2017
Thank you for sending Lucy to me this evening. She is really lovely and was just as described if not better. Hope you didnt mind me booking longer, I coukldnt let a little beauty like her go after just one hour!
Written by Richard
1st August 2017
Thanks for last night lucy. You were like a breath of fresh air. Cant stop thinking about your cheeky smile and thos gorgeous long legs.
Written by Mark
27th July 2017
Last night I had the wonderful experience of spending an incredible 4 hours with Lucy. I truly don't have enough superlatives to describe either Lucy, or the time we shared together. From the moment she arrived, I was in heaven. She is probably the most perfect "companion" I've had the good fortune to meet and spend time with. She is so beautifully grounded - she has it all. I hope I get to see her again. Thanks Lucy, for a perfectly unforgettable evening xxxxx
Written by Dave
19th June 2017
If you are considering booking a girl from Premier, I would recommend Lucy for your first experience. Very sweet, will look after you and you will defo book for a 2nd time.
Written by Gary
23rd May 2017
I never write reviews but after Lucy visited me I was drawn to write this review. Arrived on time, looked and smelled amazing. I was mesmerized by her throughout. The hour flew by. Excellent time had by all. Many thanks.
Written by Martin
24th April 2017
Can highly recommend this lady. She arrived looking like she had just come off the catwalk. She was dressed immaculately. She knows her stuff too. In no time she had me relaxed. She knew how to look after me in more ways than one.
Written by David
3rd March 2017
Top Body, top personality, top girl! Thank you!
Written by George
23rd February 2017
Review for Lucy (21/01/17 - 1 hr) Lucy exceeded all my expectation from first sight!! Beautiful inside and out!! Will see you again!! xxx
Written by Stu
2nd February 2017
Lucy exceeded all my expectations from first sight!! Beautiful inside and out. Will see you again very soon Lucy.
Written by Stuart
24th January 2017
I chose Lucy becasue of her reviews and must say she truly is the same as everyone writes. She made me feel like she was my girlfriend.
Written by Josh
20th January 2017
What an absolutely beautiful girl both inside and out! Cant wait to see Lucy again. Will book for longer next time. 2 hours wasnt enough.
Written by Michael
5th December 2016
This lady is cute as a button! a real sweetheart. She's lovely to talk to and has a real sense of humour. Had a very pleasurable evening. She made me very comfortable.
Written by Paul
11th November 2016
I think this lady is one of the top girls at Premier! I've seen a lot of the girls that work there and there are a lot of stunners but I think this lady would be hard to beat. Shes sexy, cheeky very good at what she does and to top it all totally beautiful. Thanks Lucy!
Written by Steve
22nd September 2016
One of the best girls I've seen! Lucy is cute, slim, lively, giggly, sexy and definitely not shy. Thanks for a dynamic evening Lucy. See you soon.
Written by Andy
15th August 2016
Had the pleasure of meeting Lucy for the 2nd time at the weekend. This time I booked her 2 hours as she is a wonderful lady to be around. I will definitely be seeing her again. Thanks Lucy.
Written by Peter
19th July 2016
Well I cant wait until im back in Leeds! Just used Premier for the first time. A girl called Lucy was recommended to me and my god I thiought id gone to heaven when she arrived. 100% for performance and looks.
Written by Graham
6th July 2016
What a beautiful girl. I only spent one hour with her but she left me begging for more. She's stunning!
Written by David
7th June 2016
Lucy is a professional escort covering Leeds and the rest of the Yorkshire region. Any monies paid to her are for companionship and experience only, anything else that happens is between consenting adults.
Back to top