Mariah
Indian Beauty!
Click here to call us on 07788 88 78 98
Gallery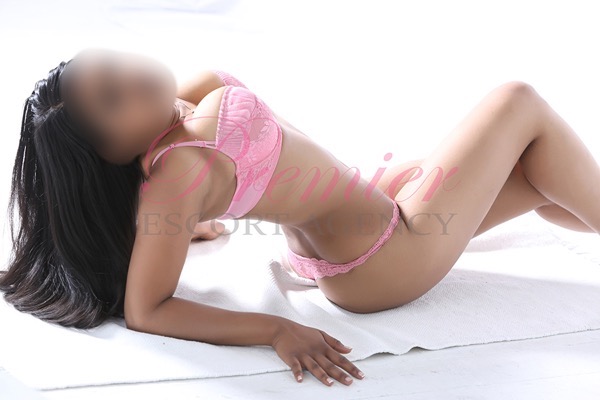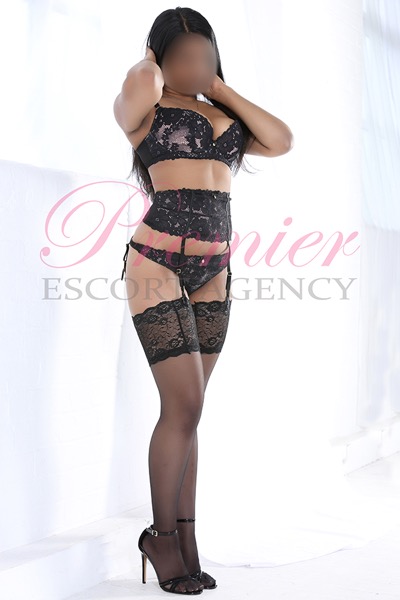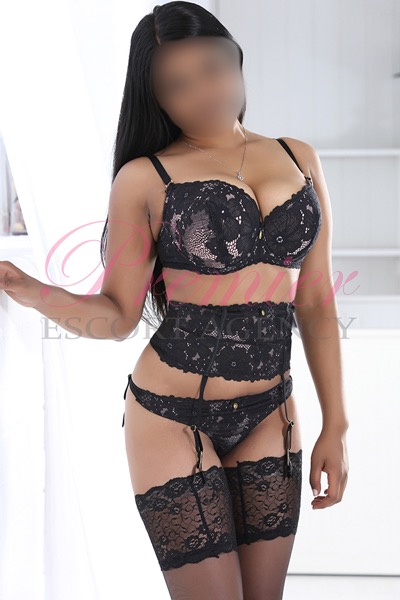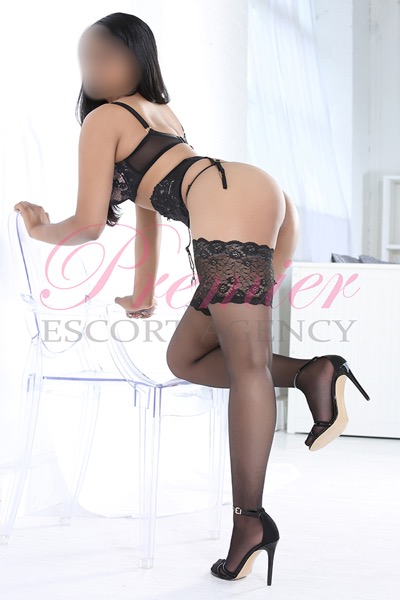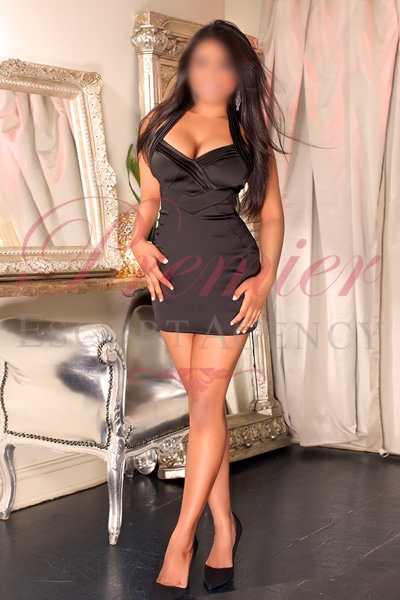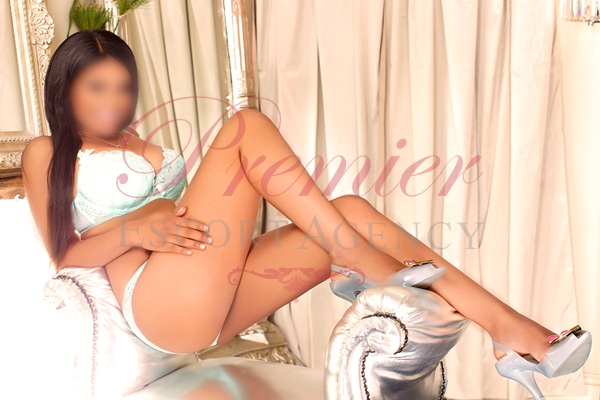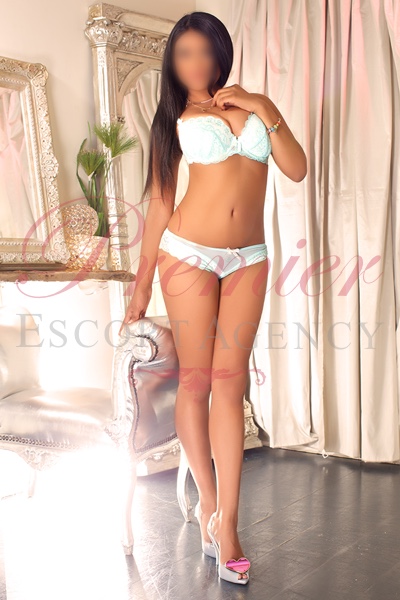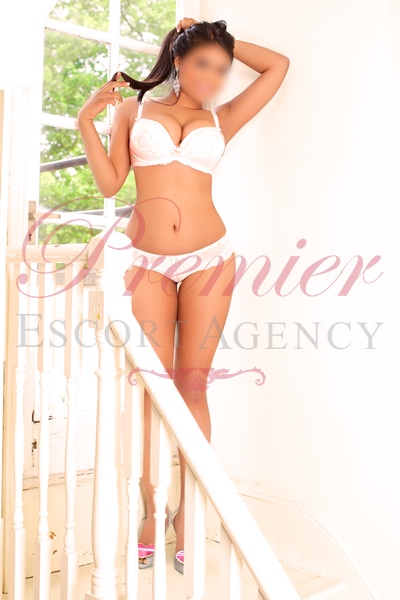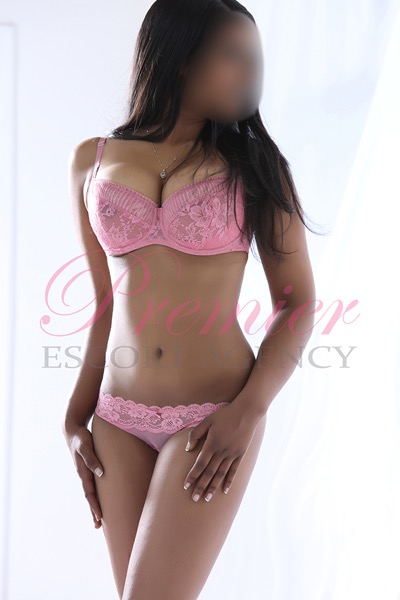 Profile
We at PREMIER Leeds are very proud to introduce to you Mariah, a truly stunning Indian/American Beauty and we feel is definitiey one of our Elite ladies. She is highly recommended and loves to be wined and dined or is just as happy enjoying a cosy night in, giving you all her attention and spoiling you rotten!

Mariah is a very classy, well spoken, intelligent lady and makes the most out of her time spent with you, as repeat dates are her main priority. She builds lasting relationships and loves nothing more than to help you unwind, pouring you a nice glass of wine and chatting about life in general, but more importantly, she is an excellent listener.

As an ex model, Mariah knows how to dress to impress and is always perfectly well groomed, with her slim and toned petite size 6 figure, she looks amazing in whatever she wears.

Mariah is a very intelligent, cultured lady who likes to experience all that life has to offer and lives life to the full. She is warm, friendly, sexy and outgoing and will help the most nervous of clients feel immediately at ease. Mariah guarantees to give you an experience you wont forget for a long time to come.

For more information or to make a booking with this lovely lady please call one of PREMIERS friendly operators today... you'll be very glad you did!

Mariah doesn't just cover Leeds, she covers the following areas too: Batley, Bradford, Brighouse, Castleford, Cleckheaton, Dewsbury, Guiseley, Halifax, Hebden Bridge, Holmfirth, Huddersfield, Ilkley, Keighley, Leeds, Menston, Morley, Normanton, Ossett, Otley, Pontefract, Pudsey, Todmorden, Wakefield, Wetherby, Yeadon. North Yorkshire: Harrogate, Knaresborough, Northallerton, Selby, Skipton, Tadcaster, York. South Yorkshire: Barnsley, Bawtry, Doncaster, Hatfield, Rotherham, Sheffield. However, if your town is not on this list, please don't hesitate to call and we will try our best to help you.
Reviews
Thank you Premier for finding the perfect lady for me. I have used your agency a few times now and as someone with a disability I do find it difficult to meet someone. Mariah was so patient and attentive to my needs. Just overall great company, thank you.
Written by Anonymous
12th August 2019
Just wanted to leave feedback for Mariah. What a lovely lady she is! Really good to talk with and absolutely stunning to look at. I'll definitely want to see her again.
Written by Iain
9th August 2019
Absolutely gorgeous girl. I enjoyed our conversation as much as everything else. As well as being beautiful you were so interesting to talk to. Very intelligent and well read lady. Gareth.
Written by Gareth
6th August 2019
Mariah is 100% genuine. An absolutely amazing example of natural beauty. Thank you for booking my appointment so efficiently. Regards Richard.
Written by Richard
10th July 2019
Wow I'm speechless Mariah is a very very sexy lady. The time just flew by and an hour booking soon turned into several hours and I still didnt want to let her go. Think an overnight booking is on the cards next time.
Written by Jay
17th June 2019
Well finally got to meet Mariah and definately not disappointed. Great girl with a wonderful personality. Fantastic hour that went too quick. BAMBAM
Written by BamBam
17th April 2019
So happy I chose Mariah. She was not working the day I wanted to see her, but the operator asked Mariah to see me while I was in Leeds on business. I was only here for the day and I cannot recommend Premier enough for the service I recieved, from the initial call, to Mariah arriving. Excellent service all round. Regards Daniel
Written by Daniel
15th April 2019
I don't usually do reviews but have to say Mariah is amazing, thank you x
Written by Barry
25th March 2019
Been trying to see mariah for a while now and she was well worth the wait. Stunning!
Written by Imi
21st February 2019
Just wanted to say Wow... she was amazing, thanks. Will definatley be seeing her again.
Written by Michael
11th February 2019
One of Premiers top girls, always know I am in for a treat when I book Mariah. Quality girl, quality service.
Written by James
28th January 2019
Review for Mariah - Last night I was once again lucky enough to spend 4 perfect hours in the company of the gorgeous Mariah. Last time I saw her I wrote in my review that I didn't have enough superlatives to describe the pleasure of spending time with Mariah. Well guess what? I still don't!! Suffice to say we spent another memorable and unforgettable evening together. My all time favourite lady. See you again Mariah, just as soon as I can xxxxx
Written by Dave
13th December 2018
Had a great time with Mariah, she is a lovely girl. Many thanks. Chris x
Written by Chris
6th December 2018
Just a quick note to say thank you for arranging my appointment with Mariah when she wasn't on the rota to work. It was very nice of you and Mariah to organise the booking. Regards. Ian
Written by Ian
19th November 2018
Wow, its been a week now and I can't stop thinking of her. Smiling from ear to ear, lovely, intelligent and sexy. So natural...so perfect
Written by Anonymous
23rd August 2018
OMG Mariah is gorgeous. I will definitely be seeing her again very soon. Thanks Premier. M
Written by M
13th August 2018
Review for Mariah - "Just spent a second wonderful 4 hours this week in the company of the very lovely Mariah. The evening flew by as we picked up seemlessly from a couple of days ago. I don't have enough superlatives to describe the time we spent together, but it was so very special and unforgettable. I know we both enjoyed it which makes it all the more memorable. I only wish every week involved a couple of nights like this....til the next time....thanks Mariah. See you as soon as I can xxxxx"
Written by David
21st May 2018
Its been a long wait for me until I got the chance to meet up with Mariah again, but spending 4 hours with her last night was all I remembered and more! When she arrived at my hotel room with that gorgeous smile my evening was already off to a great start. The connection we shared the last time was very much still there and it was like it was days rather than months since our last time. We shared another wonderful evening - amazing. Wow, can't wait to see her again....SOON!!! Thanks Mariah xxxxx
Written by David
16th May 2018
To everyone who is reading this review, this girl is the best you'll ever meet, however don't book her... she's all mine!!!
Written by Jeremy
13th February 2018
Hi Premier, I can genuinely say I have never had an evening like I did last night. Mariah was simply wonderful. I hope to see her very soon. Truly amazing. Regards Peter
Written by Peter
31st January 2018
Mariah was a picture of perfection, her tight fitted dress showed off her slim figure perfectly. She was well groomed, smelt divine and knows how to make a man happy. Well she made this man very happy and already booked her for next week.
Written by Paul from Leeds
24th January 2018
Such a beautiful and sensitive young woman. We get on so well. Mariah is perfect for the gentleman who wants a genuine experience and real empathy. Have already booked again, but for longer. Thanks Mariah and to everyone at Premier for matching us together. David
Written by David
15th January 2018
Thank you so much! Mariah was perfect, I literally cannot understand why I have not seen her already. Absolutely stunning!!! X
Written by S
2nd November 2017
OMG!! Mariah is a beautiful, intelligent young woman who certainly puts you at ease. In the bedroom its like beign in another world. Brian
Written by Brian
1st November 2017
Think I have seen every girl at Premier but I definitely saved the best till last! Mariah is drop dead gorgeous! James x
Written by James
19th October 2017
Perfect evening with a perfect lady, top to toe absoloutely perfect. My little guilty pleasure!
Written by Matt
4th October 2017
Superb! 5*'s. Not much else to say that hasnt already been said apart from see you again sexy and thank you so much for making my evening special x
Written by Trevor
20th September 2017
Just started using Premier as they were recommended to me. I have to say that the calibre of ladies they have is outstanding judging by the two ladies I've seen so far, Elizabeth and Mariah! Both knockouts! Thanks.
Written by George
27th July 2017
Finally managed to see Mariah...I've wanted to spend time with her for ages...was it worth the wait? Absolutely. I spent 4 hours with Mariah, and never stopped smiling. We got on so well from the moment she arrived at my hotel room door. We shared an amazing evening together and connected on so many levels. I must make every effort to see Mariah again. She's adorable. Hope we can meet again soon Mariah xxxx
Written by Dave
20th June 2017
So glad your back from the States Mariah. Don't leave it so long next time. Andy.
Written by Andy
19th June 2017
Glad Mariah is back for a short time. I would see her every day if I could. She is stunningly beautiful and always makes me feel that im the only man for her. Where did you find her Premier? Brains, Beauty and a fantastic body too.
Written by Tom
10th June 2017
So so glad this amazing angel has returned. lol just like mary popins this gorgeous gorgeous cute fun girl is mmm truely perfect in every way. missing you already hun and looking forward to being with you again soon xxx
Written by Nicky
5th April 2017
Thank you, thank you, thank you Mariah for fitting me in before you go back to the States next week. See you in January. Good Luck x
Written by James
1st December 2016
Lovely as always. 3rd time I've seen Mariah, already planning next meeting this lovely angel.
Written by Nick
21st November 2016
Last weekend I had a superb 3 hours with the lovely Maria. She's the stuff fantasies are made of. Trust me, any man would be very happy with this lady. She has a very naughty way about her. Once met, never forgotten. Nick
Written by Nick
16th November 2016
This lady is absolutely beautiful! I couldnt believe it when she opened the door to me. Ive been using Premier for quite some years and they always deliver top class girls but ive never spent time with anyone so gorgeous! Her service was amazing too!
Written by Nick
3rd November 2016
Thank you Mariah for fitting me into your tight schedule. Im so pleased youre back in the UK. Wish you could stay longer. James
Written by James
24th October 2016
Never been lucky enough to see Mariah when she's been in the UK but saw her last weekend... sexy, sultry, stunning woman with a body to die for. Enjoyed every minute. Will be seeing her again soon before she leaves in December. T x
Written by Tim
20th October 2016
Had an amazing 3 hours with Mariah few weeks ago. Please hurry up and return back from America. Looking forward to round 2!
Written by Ryan
10th June 2016
"just met the truly amazing stunning goddess Mariah! no words poems or songs can ever match this amazing gorgeous beautiful girl! I am the luckiest guy living, well apart from any other that has met this angel, i'll always remember you and be back for more xxxx
Written by Nicky
20th May 2016
So glad she's back, a very beautiful lady. Charming, passionate, sexy with a great personality. My best escort experience ever!
Written by Rob
20th May 2016
Sensational lady! This has to be one of Premiers top Ladies! Looking forward to her return to the UK end of April. Made my booking already!
Written by Annon
25th March 2016
Very sensual and sexy lady. I loved everything about her, her body, her looks, her personality. I feel very lucky to have had the pleasure of meeting her.
Written by Matt
19th February 2016
Where do I start! Mariah is the most amazing woman I have had ever had the pleasure of meeting. Sexy, passionate and very naughty. Well worth another visit
Written by Jason
15th February 2016
Mariah is a beautiful sexy intelligent caring person and the time we spent together was a beautiful out of this world experience,!!Treat this lady well gents and she will not disappoint you !!
Written by Brian
15th February 2016
Ive just spent an amazing hour with an unbelievable girl! Mariah is one of Premiers newest and hotest babes! She should be a model. I Havent seen such a beautiful girl for a long time. Definitely a cut above the rest.
Written by Paul
5th February 2016
Mariah is a professional escort covering Leeds and the rest of the Yorkshire region. Any monies paid to her are for companionship and experience only, anything else that happens is between consenting adults.
Back to top