Mollie
Gallery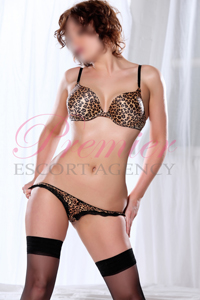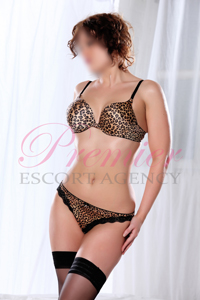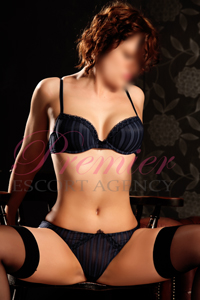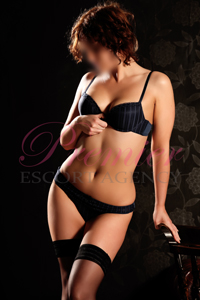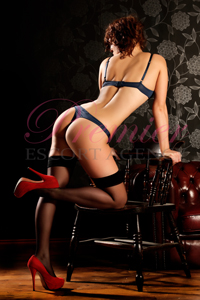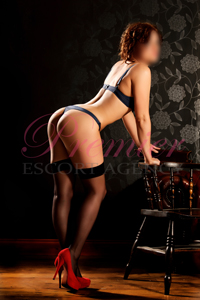 Profile
An Angel with slightly dirty wings .....

Mollie is a gorgeous attractive beauty with Blonde hair. She has a toned, petite figure and a very pretty face with captivating blue eyes.

As well as being beautiful to look at, you will be equally as impressed with her fantastic personality and will feel completely at ease with Mollie as she possesses and truly caring, loving nature and simply radiates warmth. She has a rare, cute sexiness which is very alluring and a rather wicked, naughty sense of humour which clients find very appealing.

Mollie offers a fabulous full GFE and would be an ideal choice of companion for a wide variety of clientele. She is very sociable and is in her element getting to know people and finding out exactly what their desires and fantasies are. Mollie is very classy, confident and sophisticated and puts 100% into every date... your total satisfaction is her very intention and she always gets amazing reviews.

This young lady is a delight to be around and will brighten anyone's day. So come on Boys, to arrange a date with the lovely Mollie, please call one of PREMIERS friendly operators today... and allow her to spoil and pamper you with pure 'adulterated' bliss!

* Please note as from August 2016 mollie is now Blonde x
Reviews
Just seen the amazing Mollie for the final time in 2017. Hope to see lots more of you honey in 2018!
Written by Alan
2nd January 2018
Booked Molly for an hour and kept extending. Didnt want to let her go, she is so lovely and genuine and she looks stunning.
Written by Graham
14th December 2017
One of the best girls at premier in my book! petite figure and very pretty. had a lot of fun with you again tonight mollie. thanks.
Written by Anthony
20th November 2017
Another superby evening with my favourite lady. Don't know how she does it but every time I see her she just gets better and better. You are one hell of a lady and I looking forward to seeing you next time im in Leeds.
Written by Tim
13th October 2017
Lots of conversation, plenty of smiles and can honestly say I enjoyed every minute. Thank you Molly for a great night. PS I will choose the restaurant next time lol
Written by Julian
22nd September 2017
My wife and I have been lucky enough to see Mollie twice now and we cant speak highly enough of her. We have a lot of fun and games together and I must say, she shares out her time equally well!
Written by Simon and Becky
8th September 2017
Mollie has itall, looks, figure great personality and an eagerness to please. Couldn't of asked for more. Will be booking her again.
Written by Jason
13th August 2017
Another lovely evening with my favourite Premier girl. Mollie is the perfect package. Stunning in looks, fantastic figure and a great personality. What more could you ask for. Thank you Mollie for a wonderful evening. I'll see you again soon. Graham. X
Written by Graham
31st May 2017
Thanks Molly really enjoyed our meeting. Love the way youre so open minded and dont mind experimentation. Cant stop thinking about your gorgeous body and sexy posh voice. See you again soon I hope.
Written by John
9th May 2017
Thanks Mollie for an amazing 3 hours. I always look forward to spending time with you, as you know you've fast become my addiction! Thanks again Premier you have an A* girl there. Cant wait till next time.
Written by Peter
3rd March 2017
Absolutely perfect in every way. Very responsive and great GFE!
Written by Harry
14th February 2017
Thank you Premier for sending Mollie to me. She really did get the party started! 10/10
Written by Annon
17th January 2017
WOW saw Alice with Mollie tonight and I had an amazing time both Ladies are stunning and the GFE experience was second to none both full of energy and to say Alice is new it didn't show though I think Myself and Mollie managed to put her at ease, Thanks Alice and Mollie till next time XXX
Written by Bam Bam
2nd January 2017
Another amazing few hours with Mollie. If you want to see someone special and different from other girls, then you should go with Mollie. First Class!
Written by G
1st December 2016
Had the pleasure of seeing both Mollie and Sky for an all nighter last weekend. The chemistry between them was amazing. Highly infectious, highly recommended. What fantastic girls. Thank you for a wonderful evening. I'll see you both again soon. X
Written by Graham
21st November 2016
Best girl at Premier!
Written by Graham
11th November 2016
A wonderful evening with a wonderful girl. Thank you Mollie. Stunning, a pleasure to be in your company. See you again soon. X
Written by Graham
3rd October 2016
Always see Mollie, she's my all time favourite lady!
Written by Graham S
23rd September 2016
Mollie is stunning! Had the best time with this little diamond. Will be seeing her soon for an overnight stay. Andy.
Written by Andy
2nd August 2016
So much choice, such a difficult decision, decided to go with the ladies recommendation, Mollie and im so glad I did. Had an amazing hour with a proper little stunner.
Written by Paul
22nd July 2016
Wow! turned up dressed to kill wearing everything as requested. Very very sexy indeed. Cant wait for part 2 next week.
Written by Nicholas
28th May 2016
Just spent another great hour with Molly, truly amazing. Cant wait to see her again Friday.
Written by Ian
8th April 2016
Booked Molly on the operators recommendation but was really not sure but i neednt have worried. Wow, they were spot on with their description. Very sexy young lady and great service.
Written by Josh
10th February 2016
Gorgeous lady with an amazing figure. Down to earth and great fun to be with. This little bundle of mischief kept me entertained for hours and certainly knows her stuff! Still smiling now and I write this, thank you very much Molly see you again soon love x
Written by Mick
19th January 2016
I have seen Mollie a number of times and thought id write her a review. She is always a fantastic companion. Perfect body, smells amazing. Please don't book her so I can keep her all to myself!
Written by Gary
5th January 2016
Had a fantastic extended booking with Mollie over the weekend. You really need a longer booking to appreciate this beautiful girl fully. She will fulfil every fantasy with genuine enthusiasm. I was blown away. She also has a wonderful personality that puts you at ease. Very highly recommended Thank you Mollie.
Written by David
22nd December 2015
Simply stunning and perfectly packaged. Mollie aims to please! Had a fantastic time and will definitely book her again.
Written by Geoffrey
8th December 2015
Once again the best couple of hours. After a hard week at work Molly is a breath of fresh air, stress all gone!
Written by Andrew S
18th November 2015
What more can I say that all her reviews havent. You are a fantastic lady and im completly hooked. Cant stop smiling. Your new no.1 fan.
Written by Ian
12th November 2015
I dont usually do reviews but after meeting Mollie I felt compelled to leave one. Slim , stunning vivacious and so much fun. Pity you dont work more often your worth waiting for and cant wait till next time.
Written by Gary
8th October 2015
As well as being gorgeous Mollie is a very classy, intelligent lady. I enjoyed her company so much that ive booked her next time for 4 hours.
Written by Bryan
1st September 2015
Thank you Mollie as always you made my night. You always know how to relax me. I cant stop thinking about your stunning body and that infectious laugh of yours. See you soon. X
Written by Ian
30th July 2015
She was fantastic. her photos do not do her justice. amazing body very sexy and grreat fun to be with.
Written by Michael
29th June 2015
Mollie is my little pocket rocket... slim and naughty. Highly recommend her.
Written by Adam
8th June 2015
I saw Mollie last week and spent 2 hours with this sexy young lady. She drove me wild with those lovely long legs and sparkling eyes. Had a great time with Mollie.
Written by Tom
20th May 2015
I spent 3 hours with this stunning lady last week. She draws you in with those sexy eyes, blonde hair and toned body. Gave me a night to remember.
Written by Jamie
28th April 2015
Very elegant lady, looks just like her pictures. Wish I had booked longer. 10 out of 10 for this stunner will defo be booking again soon.
Written by jonathan
11th March 2015
No words can describe this Yorkshire Rose, cheeky smile, great personality and a body to die for. If i'm ever in Leeds again then Mollie will be at the top of my to do list.
Written by Kevin
25th February 2015
I travel a lot with work and use escorts on a regular basis. Premier Leeds has to be my favourite they have the best choice of girls and I have not been disappointed with one yet! I must admit I have a soft spot for Mollie. I have seen her several times over the the last few months, there is something very special about her that keeps me coming back for more.
Written by Mel
14th January 2015
Molly really is the best girl you have working for you. I may be a bit biased as Ive seen her 4 times now.
Written by annonymous
22nd December 2014
Not sure why Mollie doesn't have any up to date reviews cos she is fantastic. Very classy and sexy. Had a lovely meal out then back to my home for a great few hours of pure bliss. I am still floating from our time together. Will email to see her again next Thursday.
Written by Tom
29th August 2014
Booked Mollie last thurs for an hour but kept her for 3... what a sexy lady she is. Seeing her again next week.
Written by Paul G
12th May 2014
Mollie is amazing, I've been promising to write this for a while now. She is purely amazing. Very sexy and is always guaranteed to put a smile on your face. Don't want to go into too much detail but I can't wait to book her again.x
Written by The Joker
22nd May 2013
On first meeting Mollie i was surprised how well spoken she was, but this was not her best asset. I've always had a thing for Betty Boo. I opened the door to a "cooey" and she didn't waste time cracking open the Pinot Grigio and was soon aiming to please.....Big Lips doing their tricks and her undercarriage was immaculate to look at. I must have done something right as her legs gave way and she collapsed exhausted and wet in a heap on the floor......I will be more prepared for her next time and hope to book her with another girl if she will! Until the next time Mollie x
Written by leedz boy
14th September 2012
I queried Mollie at the start why no one had left a review. She didn't know. I now do. It's a dilemma. She has to be the best I've ever seen - a full all-rounder - so do I keep this selfishly to myself or share so she gets busier and then I may miss an opportunity to see her because she's booked? On balance, she deserves the highest praise for personality, for performance, for physical beauty and attributes, for open-mindedness, for humour and for great company. Thanks, Mollie. See you again soon (hopefully that is now I've written this!) Tom.
Written by Tom
12th September 2012
Mollie is a professional escort covering Leeds and the rest of the Yorkshire region. Any monies paid to her are for companionship and experience only, anything else that happens is between consenting adults.
Back to top