Phoebe
Gallery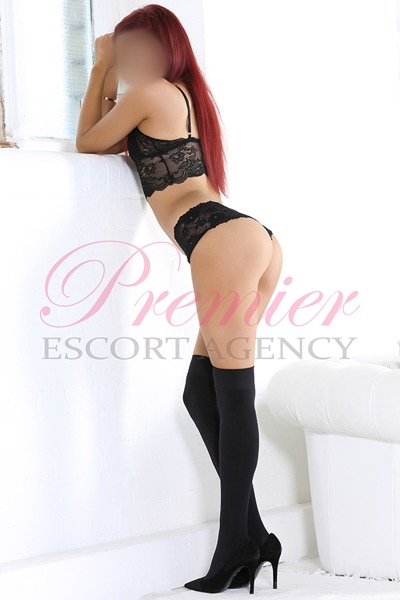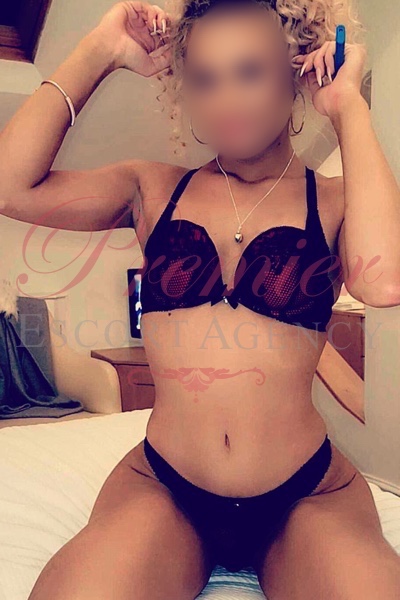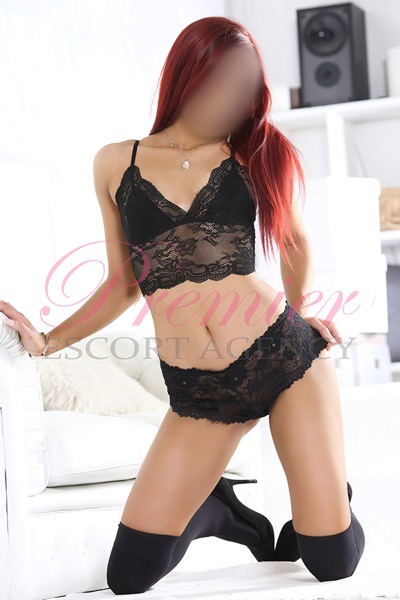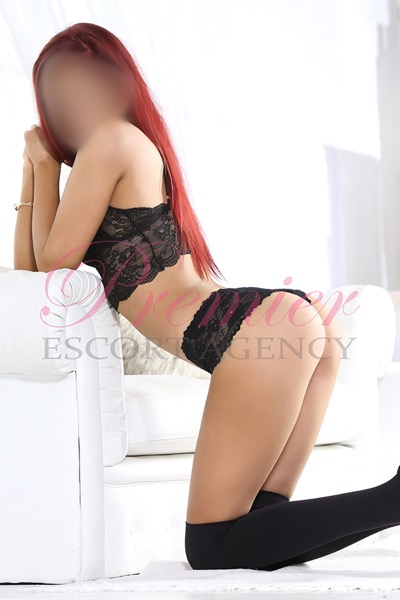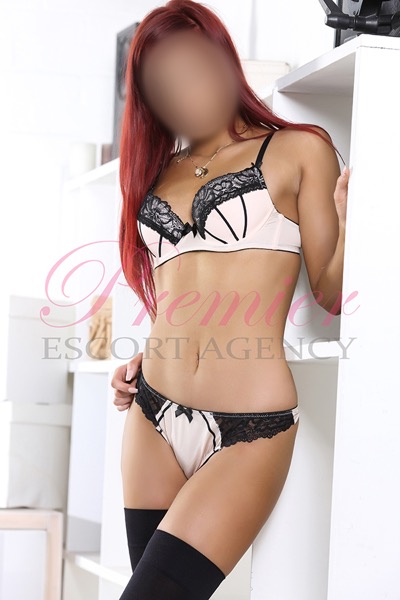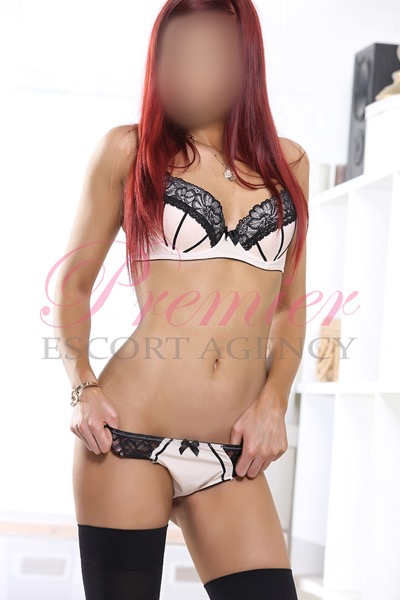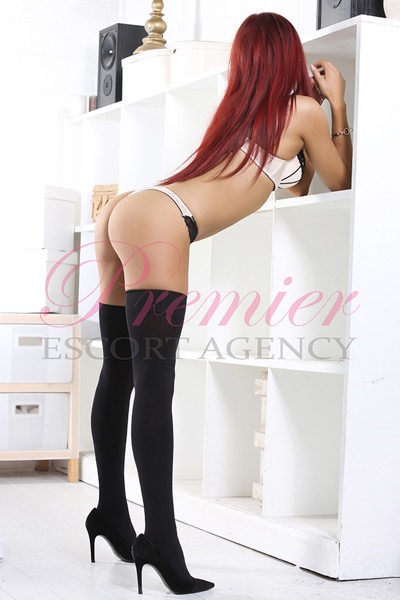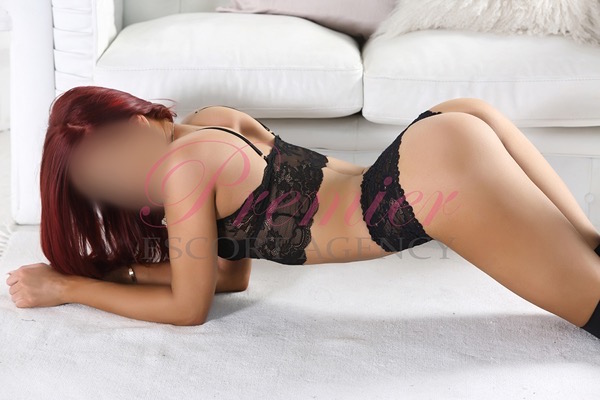 Profile
PLEASE NOTE: PHOEBE IS NOW A BLONDE

Here at PREMIER ESCORTS, we pride ourselves on our carefully chosen selection of stunning, top class escorts and we are pleased to introduce the Sexy Phoebe!

This well spoken classy lady we feel will be a very popular choice of companion for a wide range of clients. She loves to meet new people and is keen to form special bonds with everyone she meets. Phoebe loves her chosen career and puts 100% into everything she does and really enjoys the experience of personal dating and sharing fun times with others who are looking for the same pleasures in life.

Phoebe is a very classy, bubbly lady with a very pretty face, soft pouting lips, long shiny blonde hair and blue twinkling eyes; this babe really will blow your mind! Spending time with a stunning lady like this would put a huge smile on any guys face and leave you wanting more...

At a petite 5'2, Phoebe has a wonderful model dress size 6 figure. Her long sleek hair cascades around her beautiful shoulders and her sparkly blue eyes will mesmerise you from the minute you first meet. Passionate, and with a personality that attracts you instantly, you will soon realise Phoebe is everything we are saying... sexy, smart and sassy! She is every inch a woman and takes great pride in her appearance, which we feel will leave you wanting to see her again and again!

Call us today for a date with this lovely lady, you'll be very glad you did!

Please note Phoebe's hair is now blonde.
Reviews
Just want to say Phoebe was very nice and a lovelu person who really cares.....She has a beautiful body and a perfect bum and was willing to please in everyway.....She is a gem. Tom
Written by Tom
1st August 2018
Had a plesent time with Phoebe. Marvelous kept im shape body.Bubbly, cute lady
Written by Aaron
9th July 2018
Well to say Christmas came early is an understatement, Phoebe and Sky were outstanding been too long since I saw Phoebe (what have I been thinking) these 2 ladies work so well together makes an old man very happy best get saving for my Birthday next April and for longer 2 hours was nowhere near enough I could keep them both all night! Thanks Phoebe and Sky XXC
Written by Bam Bam
4th December 2017
The operator advised who best suited my needs and they were spot on. Phoebe was a dream come true. Beautiful girl with a perfect sexy size 6 body and very good fun. Very professional discrete would definitely recommend her.
Written by Martin
24th November 2017
Had a lovely hour with Phoebe on Saturday night, she is such an exceptional girl. A superb trim and petite figure and a very chatty personality! M x
Written by Mark
18th October 2017
The girls at Premier are top class. I very rarely see the same girl twice as I like something new with each booking but Phoebe is just irrisistable, she does it for me and is like a new/ different girl every time, she excites me and I love it!
Written by Luke
13th September 2017
There is something very special about Pheobe. I have seen several escorts but this lady really does it for me. She is a genuine beautiful lady both inside and out. Another perfect booking. Thank you so much.
Written by Richard
11th August 2017
Thank you, thank you, thank you. It was like having all my christmases and birthdays rolled into one! Scott x
Written by Scott
2nd August 2017
They say great things come in small packages and Phoebe is the ultimate great thing Ive ever seen. Just an amazing person.
Written by Richard
27th July 2017
Another fantastic booking with my favourite premier girl, enjoy every second I spend with her. Shes very addictive.... I just cant get enough of her. Thank you Phoebe for just been you. See you again very soon X
Written by Jason
8th May 2017
I have eventually made the effort to write a review for Pheebe. We have met on numerous occasions and each time it gets better. Thank you for your time and patience with me Pheebe. x
Written by Gaz
31st March 2017
Wow! All I can say is she blew my mind ! She did everything to keep me happy. Completely satisfied with her attention to detail.
Written by Jack
3rd March 2017
The girl is so sweet and very pretty. Her dress was immaculate and her body is flawless. A truly great find. Thank you babe.
Written by Adam
20th January 2017
Well had a fantastic hour with Harper and Phoebe last night, 2 stunning Ladies who made this old man very happy, already planning a repeat for my Birthday in a few months and for a longer booking, both Ladies seemed to be very comfortable with each other which is always a good thing, I see Harper regularly buy haven't seen Phoebe for a while but it was like catching up with a friend not seen for a while but with fantastic benefits, both Ladies are unbelievable and very very Sexy, Thanks Harper and Phoebe XXX cant wait for my Birthday ;-)
Written by BAM BAM
6th January 2017
Had to leave a review for Phebe as I have never met anyone who has had this effect on me. I can't stop thinking about her smile her soft skin which smelt amazing. Her sexy sultry looks and that figure. Booked her again straight away and counting the days till next time.
Written by Dave
11th December 2016
Very difficult to forget and believe me you wouldnt want to. When she arrived she looked immaculate and so sexy. Couldnt wait to get to know her more. She was so easy to talk to and she knew how to please me. Absolute stunner. She came for 2 hours and stayed for 6!
Written by George
6th October 2016
Had a fantastic hour with Phoebe and Sky. Cant think of a better way to spend a bank holiday weekend. Two stunningly beautiful and naughty ladies who seemed to have as much fun as I did. Thanks Phoebe and sky from Bam Bam. Thanks
Written by Bam Bam
22nd September 2016
Sultry sex siren that just loves to please. Thanks Premier.
Written by Rob
28th July 2016
Phoebe was excellent. Will definitely be booking again. Mark
Written by Mark
20th June 2016
I am in awe of this ladies beauty and her perfect size 6 figure. Had a top night with a top lady didnt want the evening to end. Thank you so much x
Written by ryan
28th May 2016
I cant fault this lady. Shes sexy, very bubbly, witty and great fun. I could have spent the whole evening with her given the chance.
Written by Greg
25th April 2016
I could not have asked for a better experience for my first time with an escort. Phoebe was very sultry and so so sexy. She has a cheeky smile that drives me wild!
Written by Adam
24th March 2016
Just spent an hour with this gorgeous sexy minx. Very playful and knows how to please. Will book again and can recommend her to anyone.
Written by Jaz
5th March 2016
Feebee is perfect. Petite, stunning and a down to earth girl and so much fun to be around. Sill smiling now. You made this man very happy.
Written by Ryan
10th February 2016
Very hot and sexy with a great body, welcoming open and friendly. No rushing or clock watching. Incredible!
Written by Nicky
19th January 2016
What a perfect bundle of fun Phebe was. We had an amazing couple of hours together. Will be seeing her again soon.
Written by Peter
5th January 2016
First time I have used an escort agency and was a bit nervous. The booking process was straight forward, the lady on the phone was very friendly and after listening to my requirements advised me which girls would be suitable. I decided to go with Phoebe and she was just as described, if not better! My nerves soon disappeared and I had the most wonderful time. She was attentive, caring not to mention hot as hell. Thank you everyone I will be speaking to you all again soon.
Written by Mark
7th December 2015
She visited me for 1 hour. I wanted her back as I couldnt get enough of her. Fantastic!
Written by Tim
12th November 2015
This is the first time I have used an escort agency, What have I been missing. Phoebe was just as described if not better. Blonde, slim, sexy and very very naughty. Truly great first experience and wont be my last.
Written by Paul
8th October 2015
If your ever lucky enough to meet this young lady you will not be disappointed. A true mind blowing experience she brought my fantasies to life and cant wait to see her again.
Written by Greg B
8th October 2015
Thanks for another briliant evening with you. always look forward to our time together. you de stress me like no one else can.
Written by Oliver
25th September 2015
Sexy petite young lady, fantastic company this girl sure is lots of fun!
Written by Brian
9th September 2015
feebie was amazing. great girl, great body and great personality. really enjoyed my time with her and I will defo see her again soon. said would do a review for her.
Written by Rob
20th August 2015
I was so happy to find out that the the gorgeous Pheobe was back. Just spent a wonderful 5 hours with her. As sexy as ever and even better than before.
Written by Ed
30th July 2015
I waited a week for my appointment with Phoebe and she is someone worth waiting for. I have already booked my next appointment, now I just have to count the days till I see the truly amazing Phoebe.
Written by annonymous
21st July 2015
Sexy, Classy, Witty, Sweet everything I like in a woman all rolled into one... The lady is fantastic!
Written by Ryan
16th July 2015
Absolutley delightful and beautiful young lady. Made me feel so at ease. Really enjoyed out time together.
Written by Greg
29th June 2015
Great girl, think ive fallen in love. Everything about her is perfect from her looks to her giggle. x
Written by Ben
23rd June 2015
I was given the option to see Phoebe as it was her first night. I was very surprised how experienced she was. Fit body and naughty smile. Thanks for arranging our meeting Premier. Doug
Written by Doug
18th June 2015
From the minute i saw Phoebe I knew id made the right choice... young, sexy and body to die for! was certainly a night to remember, she knows what I mean!!!
Written by jaz
9th May 2013
Amazing girl! Just enjoyed the best 60 minutes if my life in bed with this gorgeous girl. Great fun. Great personality. Great girl. And amazing in bed... If you want a great night with a down to earth " Stunna" give her a call...,thank you phoebe and I will see you soon....
Written by Bradford boy (cedar court)
9th May 2013
This girl is fantastic and really knows how to please. Love her naughty wild side and she looks amazing too!
Written by Andrew
8th May 2013
Best night ever... amazing girl. you left me wanting more hun. Till next time xxx
Written by peter
2nd May 2013
wow premier another top girl... seen a few of yours now and this girl is defo up there
Written by michael j
1st November 2012
Just thought l would drop you a line to say thank you for recommending Phoebe. ln future l will always ask you who to recommend as never been let down by you. Please thank Phoebe for me and tell her l will be seeing her when back up North.
Written by Stefan
1st November 2012
Phoebe is a professional escort covering Leeds and the rest of the Yorkshire region. Any monies paid to her are for companionship and experience only, anything else that happens is between consenting adults.
Back to top