Sky
Gallery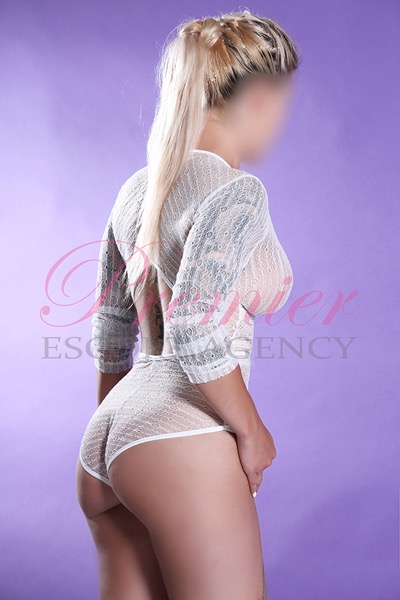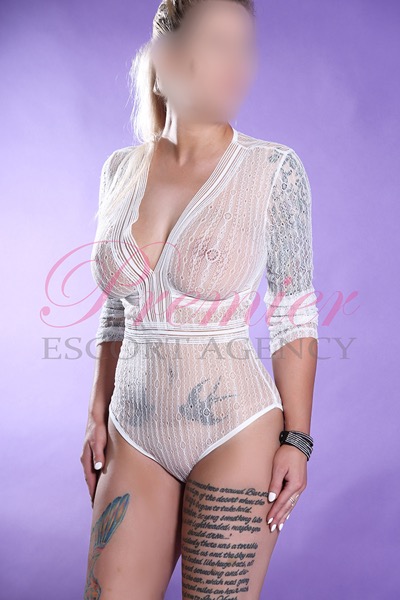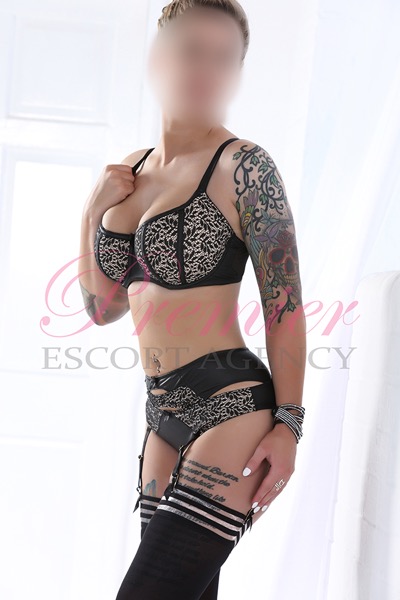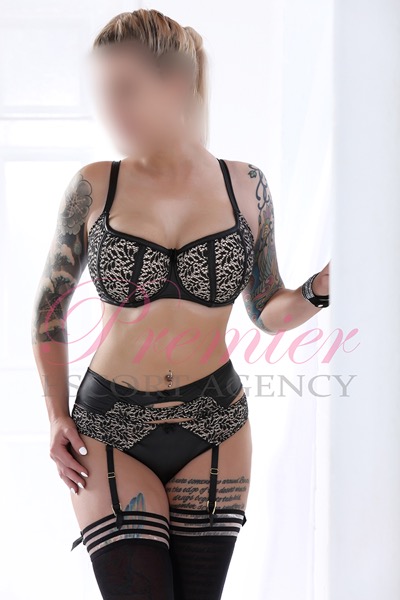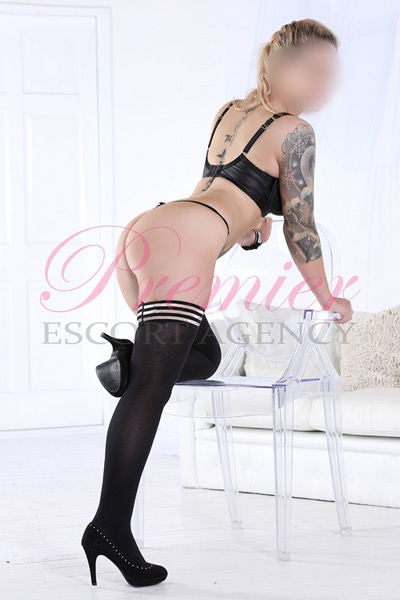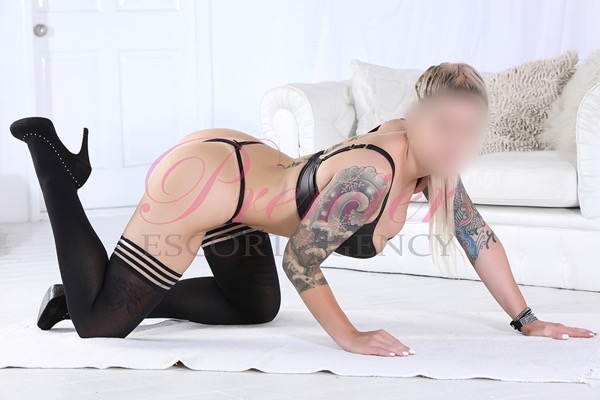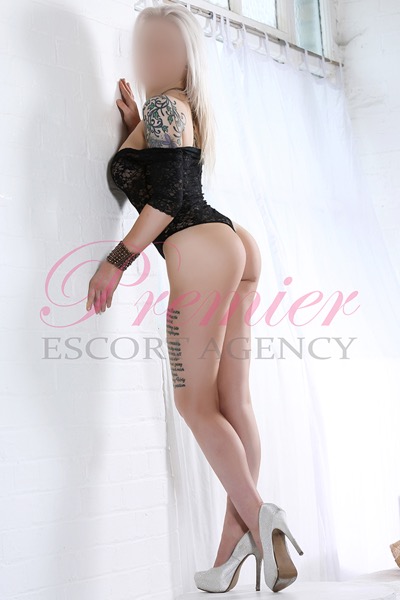 Profile
Sky is in her late twenties and is a wonderful combination of serene and sexy, cute and intelligent. She has a fun side but is also very attentive and wants your dating experience with her to be a memorable one.

With a passion for late night partying in a crowd as well as intimate dinner dates and one to one dates, Sky is a perfect choice companion.

As the saying goes 'best things come in little packages' this is very true of Sky. With her petite size 8 frame, standing at 5'3 and with her 30DD natural bust, she is the perfect package! Her striking blonde hair and beautiful blue eyes all add up to a stunning looking girl whom any man would be proud to have in their company. Her whole persona is captivating and she is fast become one of PREMIERS popular and well loved escorts. Also trained in massage a date with Sky is thoroughly relaxing.

With her willingness and eagerness to please, escorting is a very natural career choice for Sky as she loves to meet new people from all backgrounds. She is a great talker, but most importantly, an even better listener and loves nothing better to chat over a glass of wine or a tantalising cocktail.

For a date with a truly stunning lady please call one of PREMIERS friendly operators to arrange a date never to be forgotten.
Reviews
Sexy,Sultry,Seductive Sky is a mission i never want to stop. The next adventure at xmas will be out of this world,hopefully(u know what i mean) Thx babe
Written by Duncan
22nd October 2018
She was excellent. Thanks for recommending her to me.
Written by W
17th October 2018
Absolutely stunning girl. Ticks all the boxes. DW.
Written by DW
1st October 2018
Perfect evening with Sky. We had a great evening. She's so lovely, and so much fun to be with. DAve x
Written by Dave
20th September 2018
Review for Sky - "Just spent 4 hours with Sky. Wow!!! I haven't enough superlatives in my vocabulary to do justice to either Sky, or the time we spent together tonight. I was a little nervous before I met her, and despite the mix-up on the wine and chocs, my new Yorkshire wife immediately made me feel fantastic. She really is the perfect companion - she has it all - sense of humour, intellect, and so much more...oh...and she's absolutely gorgeous! I will be back to see her as soon as I can. Just wish that was going to be sooner. Sky has left her mark on me! She knows what I mean! xxxxx"
Written by Dave
17th September 2018
Well so much waiting another month.Had her round the next day.sky is a an addiction i dont want to give up.Can i wait anoth month?
Written by Duncan
10th September 2018
They say Sky at night is a shepherds delight.Well im no shepherd but Sky is more than a delight.Sky takes me to the stars and beyond.Her body is heaven her personality is OMG.Hopefully my knee is better nx month and we can have a longer booking.Cant wait.
Written by Duncan
10th September 2018
I'm in lust with a beautiful woman. She's the most beautiful woman, it hurts...... when your in lust with a beautiful woman.....
Written by Aaron
3rd September 2018
What a gorgeous girl. Stunning, great service, great personality x
Written by DW
28th August 2018
Another marvellous discovering date with Sky. The woman rocks me. More to follow I hope. So much to explore. Until next time. Thank you, Aaron
Written by Aaron
24th August 2018
Another wonderfull time with Sky. An air around her just draws me in, abiet the obvious of her wonderfull,spectacular physique. Yep, I've probably fallen for her. lock, stock and full barrel. Thank you Sky.
Written by Aaron
30th July 2018
The weather is hot but Sky is hotter. Take care.Till next time
Written by Duncan
16th July 2018
The earth rocked on Sunday, those in Leeds must have felt the buildings rumble through out the evening.... Pure elevation and desire was met.... Thank you Sky, you rock my world.
Written by Aaron
9th July 2018
Oh, she did it again....superb and sensual. Another outstanding date with Sky.
Written by Aaron
3rd July 2018
Another marvelous date with Sky this evening. The only women that does it for me, I'm in heaven every time I meet her. Thank you Sky for another great evening.
Written by Aaron
26th June 2018
OMG Sky really is sensational. She delivers, she is the perfect package. Thx babe can't wait till next time
Written by Duncan
21st June 2018
OMG.Sky really is Sensational.She Delivers,she is the perfect package.Thx babe cant wait till next time.
Written by Duncan
11th June 2018
I'm walking on sunshine again. A delicate sound of a women. Epic, in a subtle,sexy, unbelievable way. Thank you for the time you spend with me. Your a beautiful women.
Written by Aaron
4th June 2018
Oh what can I say. An absolutely awesome girl. I wish I'd seen her a lot earlier than I eventually did. Will see you very soon.
Written by Duncan
30th May 2018
Brilliant, great, electric, as all ways. This marvelous women all ways brightens my week up, takes me to the Sky and beyond. Sky truely knows sensuality and what you need, want. Thank you Sky. I will try not to leave it so long again. Aaron.
Written by Aaron
14th May 2018
Another awesome time with Sky. I have seen quitea few escorts but honestly Sky will take you to the final frontier
Written by Jamie
11th April 2018
Not the first time I've seen Sky and I will be seeing more of her. She is absolutely amazing,so easy to get on with Great fun. Gorgeous. See you soon
Written by Duncan
28th March 2018
Outstanding. Not sure what else to say that hasn't already been said. Would see her again for sure.
Written by Si
13th February 2018
Sky is a very good companion, she makes very nice massage, wish I had more time with her, I will be back. Marc
Written by Marc
31st January 2018
I'm back with a spring in my step. Another fantastic date with Sky. Yes, she as mesmerised me; I just can't get enough. Wonderful women. Thanks Sky. Aaron
Written by Aaron
29th January 2018
Another great time with stunning Sky. The perfect way to kick start the new year. Ticks all my boxes and I think I'll be spending the majority of my pocket money with her. Thank you Sky, your the best and not to forget damn hot. Aaron
Written by Aaron
8th January 2018
Another great time with Sky; delicious. A great ending to 2017. Will obviously need to have another date soon to kick start 2018 with a bang. Thank you Sky, your wonderful. Aaron
Written by Aaron
1st January 2018
Amazing as ever!
Written by Shaun
22nd December 2017
Another great time with Sky. All ways a great night with this marvelous women. I have a spring in my step days after when I've had a date with Sky. Thank.you Sky. Look forward to our next meet. Aaron
Written by Aaron
13th December 2017
Well to say Christmas came early is an understatement, Phoebe and Sky were outstanding been too long since I saw Phoebe (what have I been thinking) these 2 ladies work so well together makes an old man very happy best get saving for my Birthday next April and for longer 2 hours was nowhere near enough I could keep them both all night! Thanks Phoebe and Sky XXC
Written by Bam Bam
4th December 2017
Can highly recommend this lady. Second time I've seen her now. This time she was just like the last. Very passionate and extremely naughty.
Written by Paul
20th November 2017
Called up wanting a girl I really liked the look of, after explaining to the operator what I wanted she persuaded me to see Sky as she offered the service I needed. She hit the nail on the head 100% Brilliant. Thank you.
Written by Anonymous
10th October 2017
WOW I love seeing Sky and it is as always a wonderful time and with Jade it was amazing, she is so fantastically stunning and has an amazing personality, just need to steal her from the agency and keep her all to myself, Thanks Sky XXX
Written by Bam Bam
9th October 2017
I just need to leave some feedback for sky. Sky is absolute perfection the best escort I have ever Had, the next time I will be booking sky for quite a few hours she's my dream girl.
Written by Cal
4th October 2017
Premier has to be the best agency I have ever used. The staff are friendly and polite and spot on with their recommendations. I have never been disappointed. I just wanted to say a big thank you for sending me Sky. Wow! She was so sexy and great company. The fact I ended up keeping her for 4 hours says it all.
Written by Will
15th September 2017
Ahh pretty little sexy Sky, you blow my mind everytime I see you. I enjoy every single second of our bookings you are an absolute delight!
Written by George
6th September 2017
Yes, I just can't get enough of this fabulous women. Another great time spend with this delicious wonderfull women. Thank you Sk for yet again another night spend in heaven.
Written by Aaron
24th August 2017
Another amazing time with Sky. I think I'm smitten. The women just does it for me. Hot, cute, intelligent and damn sexy. Looking forward to our next date.
Written by Aaron
18th August 2017
Just spend an hour with Sky. Absolutely brilliant and she is so hot. And she as an air around her that just drove me crazy. I only wish I had the money in my wallet to extend the meet. I will hopefully see again in the not so near future. Thanks Sky.
Written by Aaron
10th August 2017
Wow yet another awesome booking with my favourite girl, Sky you are really beautiful as a person and stunning any man would be happy to have you on his arm. Bam Bam
Written by Bam Bam
2nd August 2017
On top form as ever. Sky you're the best!!
Written by Neil
27th July 2017
I have spent many nights and days with this lady. She as is Emily is the ultimate, in my eyes the best there is. You will not be disappointed.
Written by Anonymous
4th July 2017
If your looking for an experience you have never encountered before book Sky. She is someone you will never forget.
Written by Ab
20th June 2017
Well I have never had an easier decision to make when I was told that Sky had booked on it was a very easy choice to make to book her for 2 hours and what a 2 hours as always Sky provided an excellent GFE, she is as I have said before a really beautiful person both inside and out, spending time with Sky is a dream come true just wish I could do it more often. Thanks Sky XXX till next time.
Written by Bam Bam
6th June 2017
Wow! Just had the best time with Sky had to put a review in to say shes very hot to handle! Started with role play, finished with explosions!
Written by Josh
9th May 2017
Not my usual choice but glad I chose someone different. Sky is a real knockout. Pretty and petite and full of fun. Will defo book her again.
Written by Martin
4th May 2017
Hey Premier its Gary here. Thank you for arranging Sky to visit me. Once again I am impressed at the supreme quality of your ladies. Youve found me another little gem. Regards Gary.
Written by Gary
24th April 2017
WOW yet another amazing hour with Sky I really have no words to describe the GFE I get when I see her, only thing I can think of doing is buying a ring and asking her to marry me, she is a beautiful person inside and out with a heart of gold and mad as a box of frogs but that is why I love to see Sky whenever possible, Thanks Sky till next time XXX
Written by Bam Bam
19th April 2017
Wow booked Sky for an hour and ended up with her for 2 and booked Emily for the 2nd hour, seeing Sky for the 1st time in a while was awesome, fantastic lady and service is amazing but with Emily added in I was in heaven Thanks Ladies cant wait until next time XXX
Written by Bam Bam
5th April 2017
Well after not seeing Sky for a while i made up for it by seeing her for a 2nd night, as always a fantastic time spent with a gorgeous Lady both inside and out, such a wonderful personality and the GFE is unbelievable, I really could fall for Sky if circumstances were different, Thanks for another great hour Sky see you soon XXX
Written by Bam Bam
5th April 2017
Seen Sky 3 times so doing her a review. One of the top girls @ Premier. Thank you. Ali
Written by Ali
31st March 2017
Wow! I saw the young beautiful sexy and intelligent Sky. My only disappointment was that it was only 2 hours. I shall make it longer next time. I had a great time thank you Sky and thank you Michelle for sending her to me. FK
Written by FK
8th March 2017
My wife and I like to see Sky when we can. Shes a beautiful girl and enjoys the couple experience as much as we do... Lovely lady inside and out.
Written by Paul and Julie
23rd February 2017
Wow! Sky is stunning... words cannot describe her beauty. She is warm, caring and great company. Thank you so much you have made me a very happy man xxx
Written by Adam
14th February 2017
My mate and I have just had a 4 hour booking with Anteya and Sky. They were both amazing and worked so well together. Cant say too much but they really did look after us. Gorgeous girls.
Written by A & C
18th January 2017
superb lady. i experienced a wonderful couple of hours with sky last week. can highly recommend her. thank you premier
Written by Tom
17th January 2017
My wife and I booked Sky for an hour initially to see how we got on. She stayed 3 hours in the end. We didn't want to let her go!
Written by M & J
1st December 2016
Had the pleasure of seeing both Mollie and Sky for an all nighter last weekend. The chemistry between them was amazing. Highly infectious, highly recommended. What fantastic girls. Thank you for a wonderful evening. I'll see you both again soon. X
Written by Graham
21st November 2016
Just spent 2 amazing hours with Sky, not seen her for a while but she is still just as sexy, funny and caring as ever. Cant wait to see her again next week.
Written by Paul
3rd November 2016
This lady is tiny but fierce! She appears meak and mild but when she has you alone get ready for fireworks. I was worn out by the time she had gone. She's a real gem and I had a brilliant time with her! Thanks Sky
Written by David
6th October 2016
Sky visited my wife and I last night. We had the most amazing time and my wife and I cant stop talking about her. She was so charming and we could tell she enjoyed our company as much as we enjoyed hers. Shes very beautiful and lots of fun too!
Written by annonymous
30th September 2016
WOW yet another awesome booking with Sky, intelligent and articulate and so damn hot, as always a pleasure to spend time with, definitely on my favourites list, Thanks Sky XXX
Written by Bam Bam
8th September 2016
I have booked Sky 3 times and I never book the same girl more than once. Sky is sexy, kinky, fun and great company!
Written by Steve
7th September 2016
Just spent an amazing 2 hours with Kerry and Skye - guys if you are looking for two girls where the chemistry is just right, then book these two lovelies and be prepared to have the time of your life.
Written by Phil
7th September 2016
We love this little bundle of trouble (only joking she is full of fun and mischief) you can tell from her eyes exactly whats on her mind. She's very confident and knows she looks good but shes also very warm and friendly.
Written by Peter & Michelle
12th August 2016
WOW finally got round to booking Sky and oh boy what a pleasure it was, very bubbly lady and a body to die for, amazing personality and very open minded, will be booking again ASAP and possibly with another Lady depending on funds,Sky is definitely going on my favourites list, cant wait till I see you again Sky XXX and thanks to the agency.
Written by Bam Bam
11th August 2016
Saw Sky last week and keep thinking about our time together and smiling. Youve definitely worked your magic on me and cant wait to see you again.
Written by Gavin
28th July 2016
I am a widower and do get lonely sometimes. Sky came to see me last night and was like a breath of fresh air! I just want to say Thank you for being so attentive to my needs. I also really enjoyed talking with you.
Written by Malcolm
13th July 2016
First time Ive seen Sky but it wont be the last. Couldnt take my eyes off her toned body. I loved her body art. Shes so sexy and just my type!
Written by Marc
24th June 2016
I got on well with Sky from the moment we met. Refined, sexy and very naughty all rolled up in a neat little bundle. Was only seeing her for an hour but she stayed for 3.
Written by Jack W
16th June 2016
I had only booked Sky for 2 hours but when I saw her I was mesmerised. Definitely knows her stuff and is happy to take charge. She stayed a glorious 8 hours.
Written by Philip
10th June 2016
Very impressed with Premier. I'm a 1st time user the operator was very helpful and friendly and recommended Sky who was everything she'd said she was. Bubbly, charming, sexy and perfect in every way. She arrived 5 mins early and was dressed as requested. Thank you all so much I will be sure to use you again next time I'm in town.
Written by Josh
14th May 2016
Sky is a professional escort covering Leeds and the rest of the Yorkshire region. Any monies paid to her are for companionship and experience only, anything else that happens is between consenting adults.
Back to top